Livonia Mi Newborn Photographer
Evie was the sweetest baby ever! I loved her little face and cheeks! She seriously has the most beautiful eyes I have ever seen-but didn't open them once for our session! She was one of the best newborns I've ever worked with, that's for sure! As a Livonia Mi Newborn Photographer, I have the pleasure of working with the cutest babies!
Preparing for a Newborn Session
A lot of clients ask me how to prepare for newborn photography sessions. Keeping a newborn baby awake before their session is very helpful! The more tired they are for their session, the more likely they will sleep! There are so many more poses I can do with babies who fall into a deep sleep. Staying away from caffeine is also helpful if you are breastfeeding. Coffee definitely causes babies to be more awake. The most important thing is to be relaxed. Babies can sense stress!
I had so many favorites from the session and it was hard to narrow down for the sneak peek. I really loved the one of Evie sleeping in the red baby carriage. It was a perfect shot in light of Christmas which is almost here!  She was welcomed by a very loving (and fun!) family and I had a blast! Her dad even looks like John Stamos-so I called him Uncle Jessie! I hope you enjoy their sneak peek as much as I did editing it!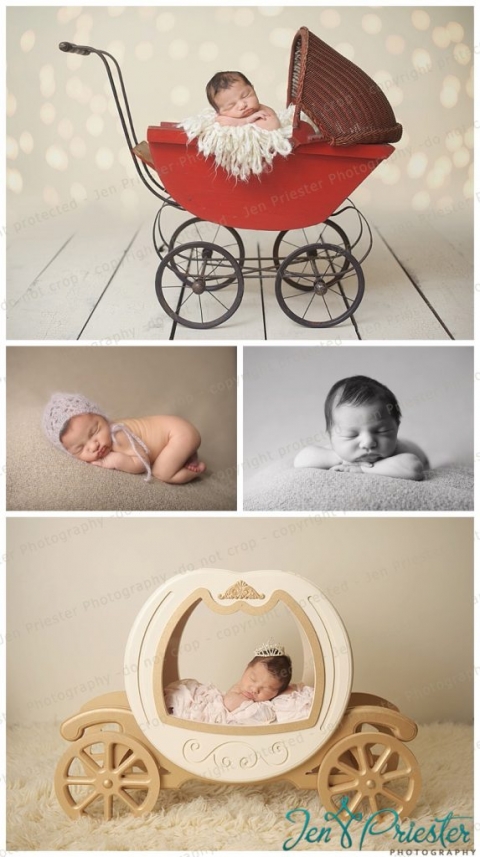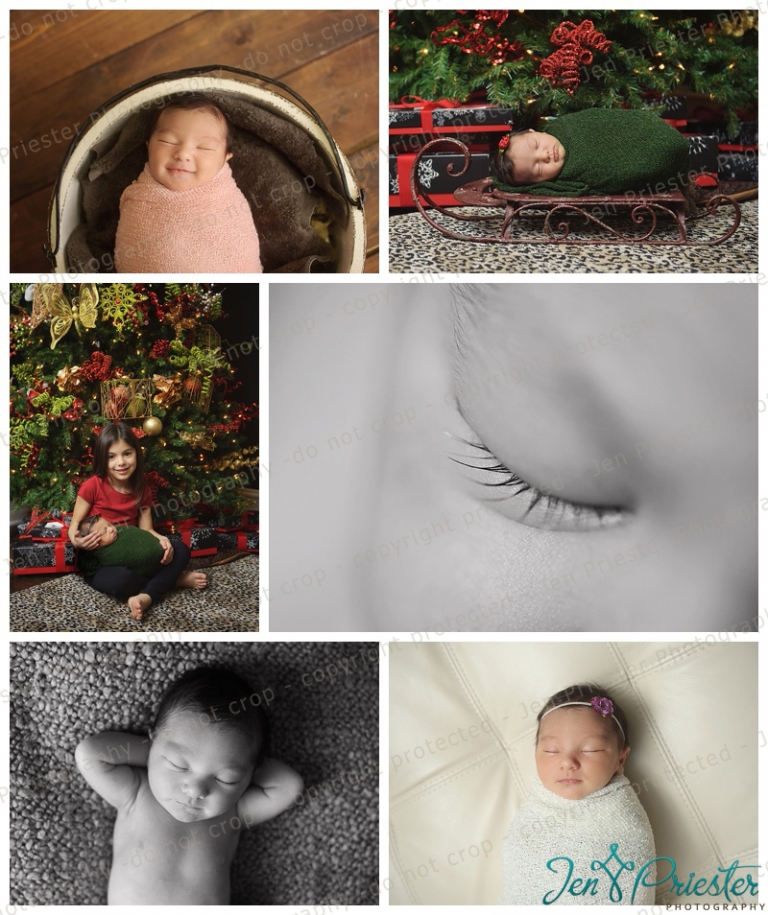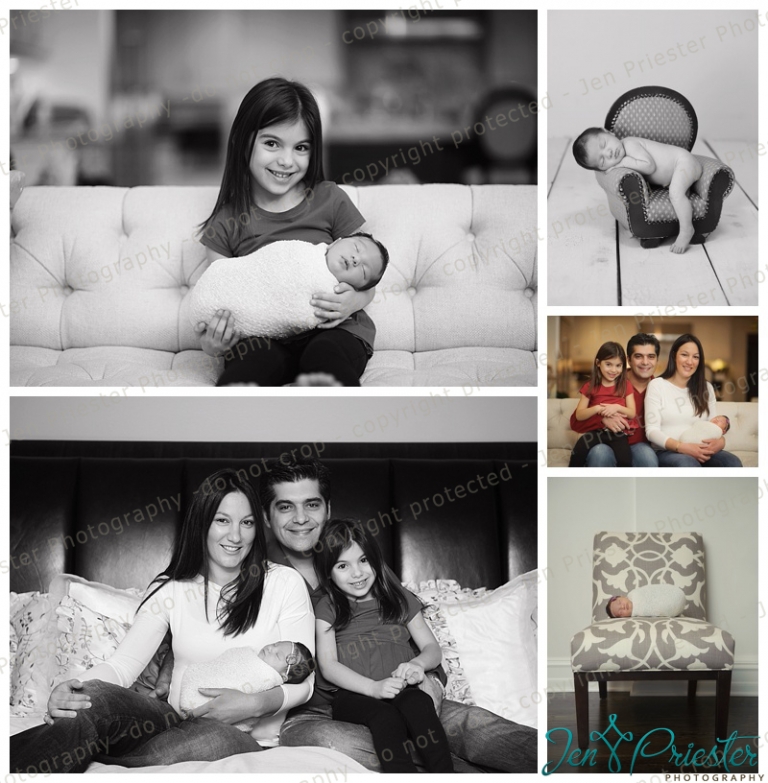 Now booking for newborn sessions in Livonia, Michigan and the surrounding areas. I typically photograph newborns in the first 10 days of life. I book for sessions while clients are in the 2nd-3rd trimester of pregnancy. Please contact me today to schedule your newborn photography appointment!
Jen Priester Photography
www.jenPphoto.com
Ann Arbor, Canton, Rochester, West Bloomfield, Birmingham
Michigan Newborn, Family, Wedding and Baby Photographer