Livonia Michigan Baby Photography
I had so much fun seeing my sweet little niece again! She has grown so much! She got to stay with us for a few days and it was so much fun having a baby in the house! She was full of smiles at all times, unless she wanted a nap OR I had her in an elephant costume-lol! Ever since I got into Livonia Michigan Baby Photography I meet the cutest babies, and I love my job!
Tried Newborn Poses With a 4 Month Old
Since she was such a good sleeper as a newborn, I decided to try newborn poses on her again. I have never tried this with a 4 month old-and it was so fun! She slept so good, and I got some adorable poses with her. I even had fun doing a shot of Ryleigh on my yellow "Chapman's Beverages" crate that I did with her as a newborn. It was SO cool to see how much she grew-so cute!! I even brought my cute kitty, Nikon, to do a pose with her. Ryleigh weighs about 5 pounds more than Nikon, and she sure made him look so small 🙂
You have to see more of Ryleigh's cuteness by checking out her newborn photos by clicking here! She is the cutest little girl and I love how her personality is starting to shine through. I can't wait to see her again when they come for another visit!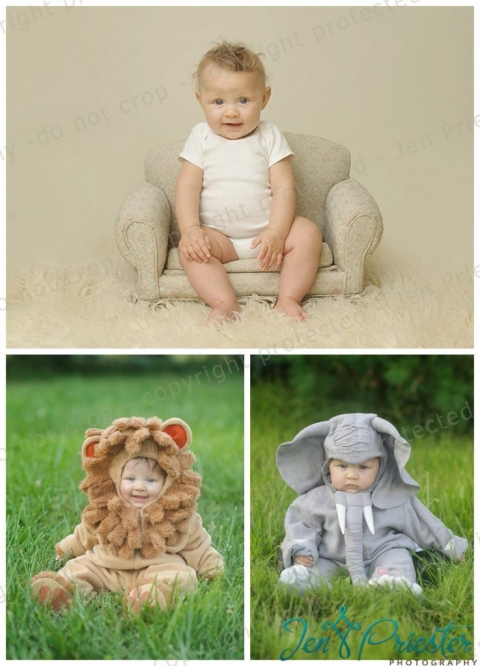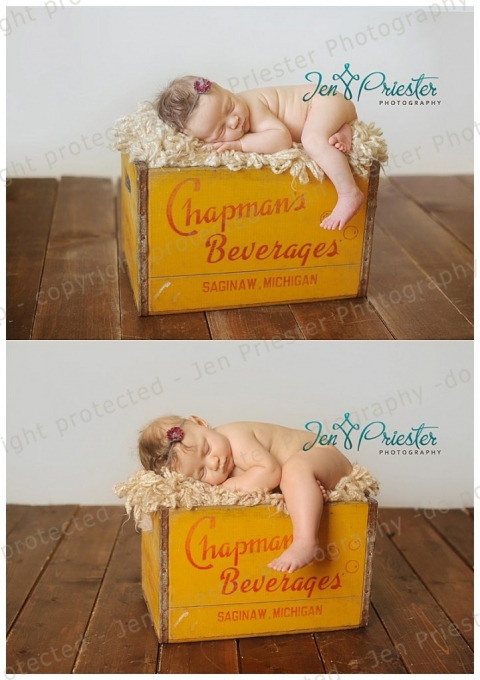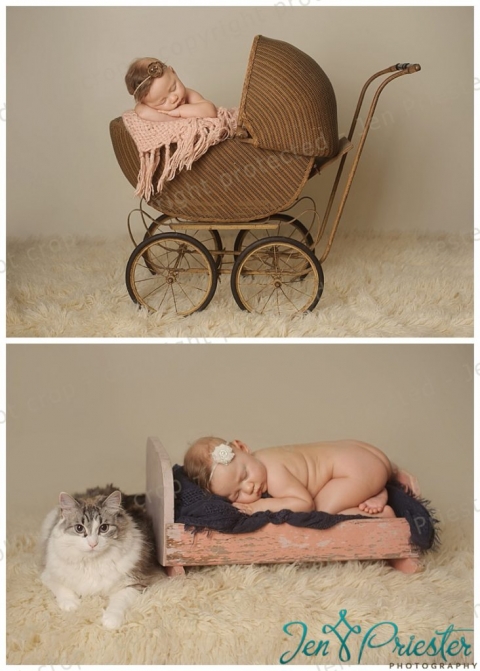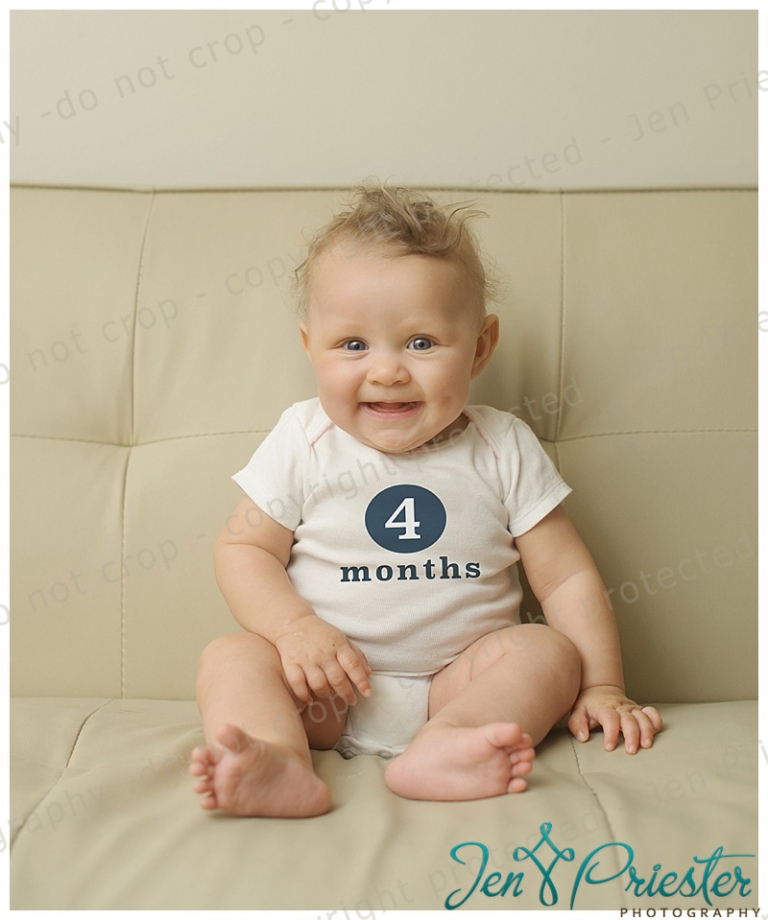 Now booking for baby portraits in Livonia, Michigan. Weather permitting, clients can schedule these sessions outside. Babies around this age are always full of so many smiles. Even better-they can't crawl away! So, we get lots of cute photos with them!
Please contact me today to schedule your family's photography appointment!
Jen Priester Photography
www.jenPphoto.com
Ann Arbor, Canton, Rochester, West Bloomfield, Birmingham
Michigan Newborn, Family, Wedding and Baby Photographer