Birmingham Michigan Newborn Photographer
Mr. A was the sweetest little guy! I wasn't sure how he'd do, since he was 7 weeks old at his session. He was a premie and I photographed him on his due date! I just loved his face! I love my job as a Birmingham Michigan Newborn Photographer! It's so much fun to meet all these adorable babies!
Preemies always sleep so good for me and Mr. A didn't disappoint! I don't think he opened his eyes one time! I just loved all the fun poses we got to do with him. We had a blast moving him from pose to pose! It always makes for a fun session when babies sleep for me because we get to do so many fun poses.
It was very hard to narrow down the pictures for his sneak peek. I had so many favorites! I especially loved the one where he was in his parent's hands. He fit perfectly! It's a shot I love to do because it gives a perspective at how tiny newborn babies really are! He also looked adorable in the antique All bucket prop I have. It's definitely one of my favorites! I am excited to edit the rest of their sneak peek-hope you enjoy!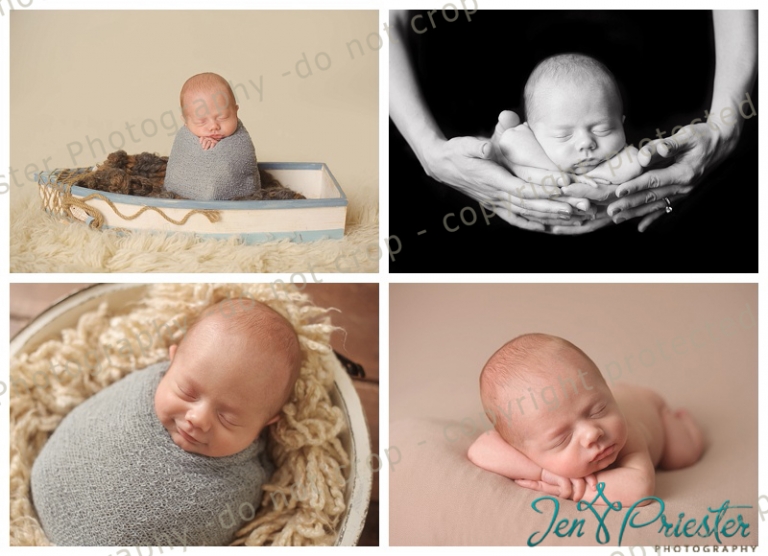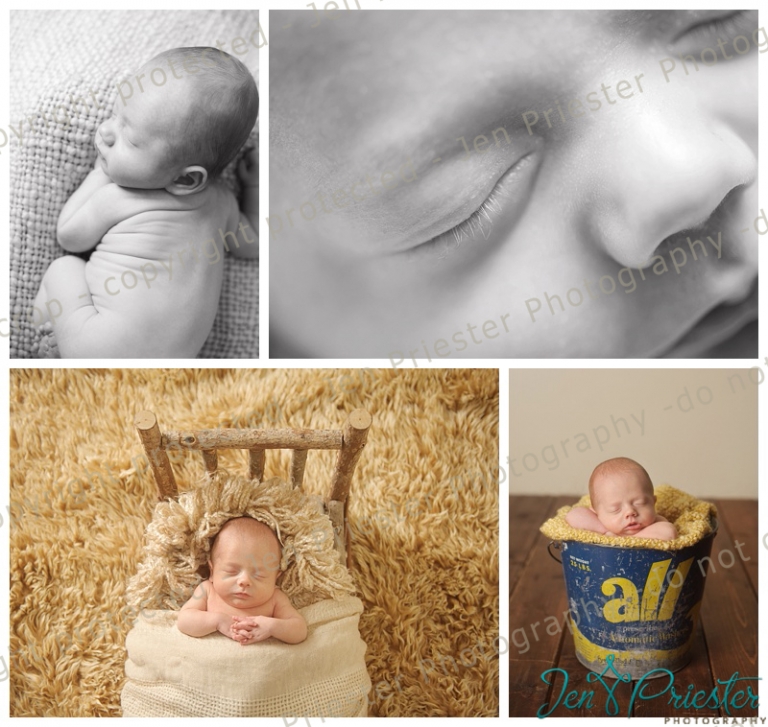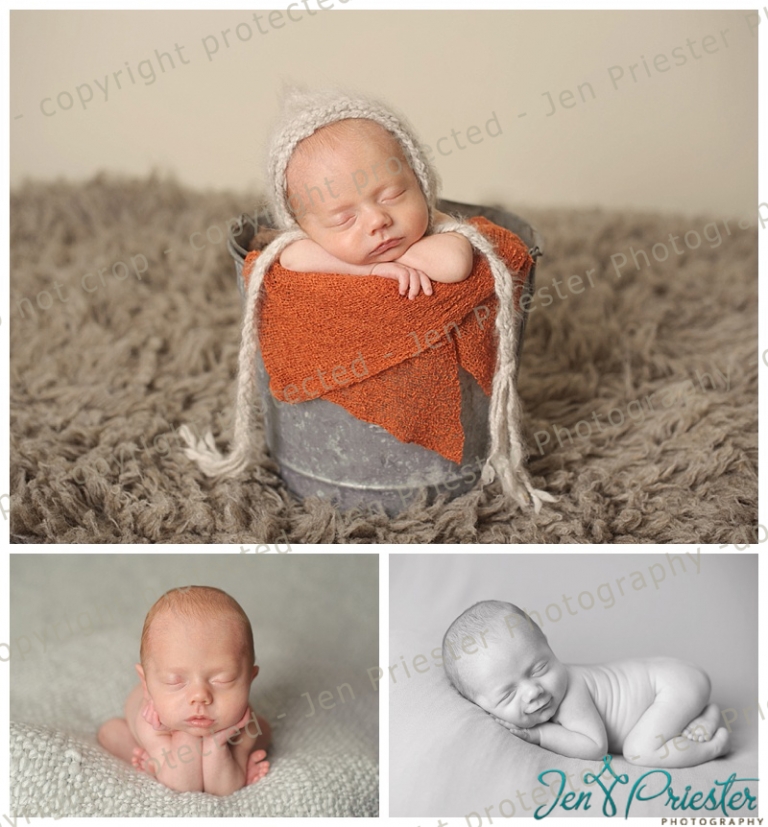 I am now booking for newborn sessions in Birmingham, Michigan and the surrounding areas. I typically photograph newborns in the first 10 days of life. I book for sessions while clients are in the 2nd to 3rd trimester of pregnancy. Please contact me today to schedule your newborn photography appointment as space is limited! If you'd like to see more work, you can on Ann Arbor newborn photography work by clicking here.
Jen Priester Photography
www.jenPphoto.com
Ann Arbor, Canton, Rochester, West Bloomfield, Birmingham, Sterling Heights
Michigan Newborn, Family, Wedding and Baby Photographer