Detroit Michigan Baby Photographer
I can't believe how much Easton has grown since I last saw him as a newborn! He has some delicious little baby rolls and gave us the cutest smiles! I also love how he kept his adorably chubby cheeks! As a Detroit Michigan Baby Photographer, one of the best things about my job is being able to watch babies grow.
You definitely have to see the changes in just 6 months. Check out his newborn photography session by clicking here! You can also see the session I photographed this family where Easton was still in his mommy's belly by clicking here. He looks a lot like his older brother did at this age-I'm always amazed at just how much siblings look like each other! Check out his brother at this age when I photographed him.  It's been such a great experience working with his family as they have grown throughout the years!
I had so many favorites from our session together. It was definitely hard to narrow down for his sneak peek, that's for sure! I really loved the comparison shot we did with Easton in the basket. It showed just how much he changed in just 6 months! I am very much so looking forward to editing the rest of Easton's gallery!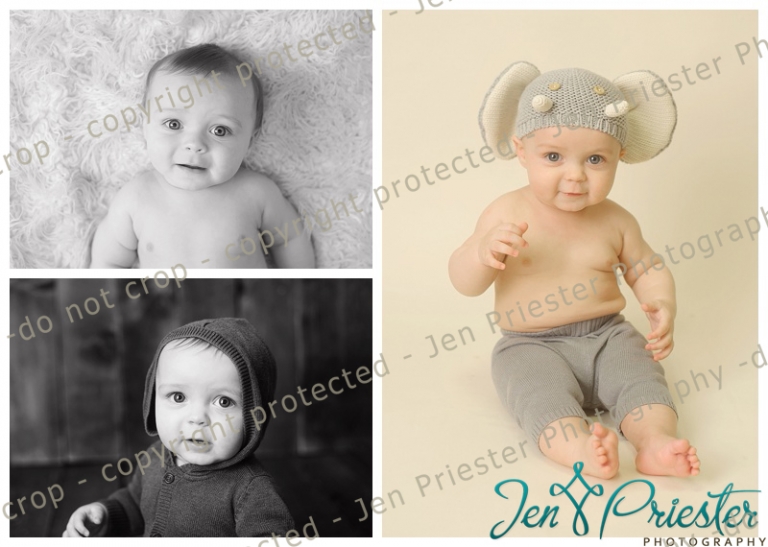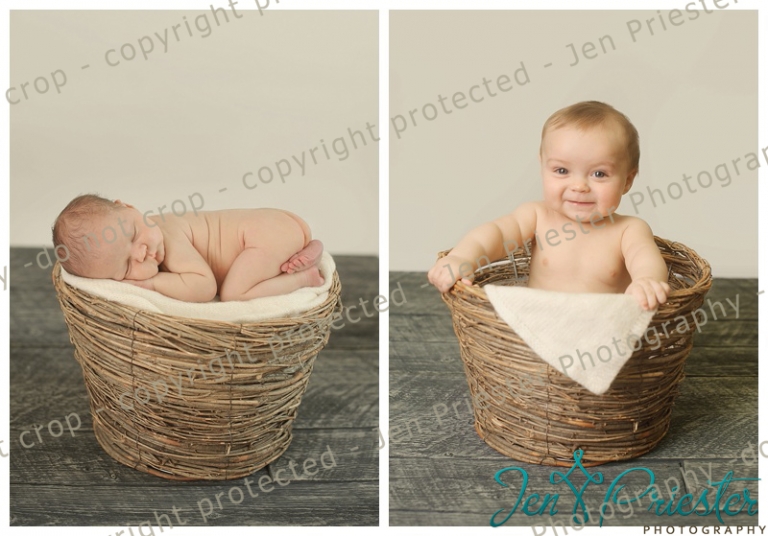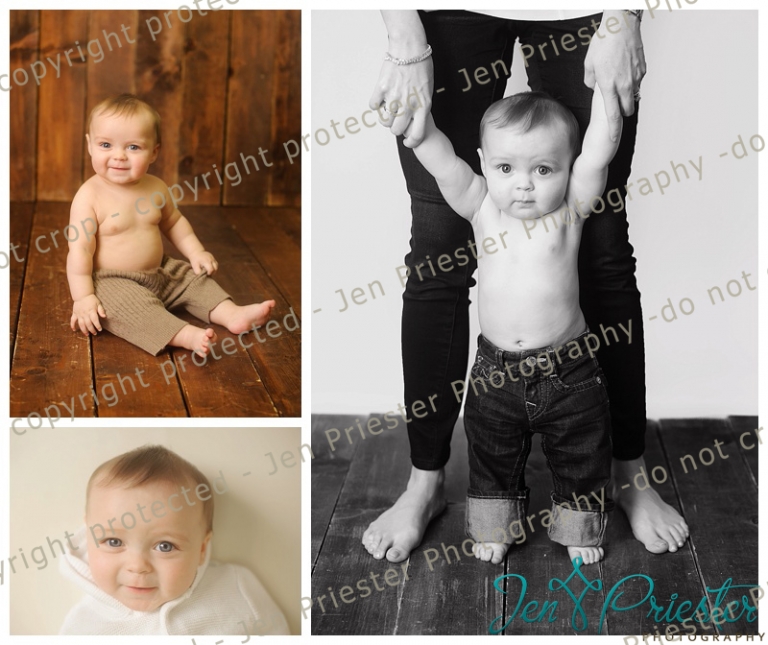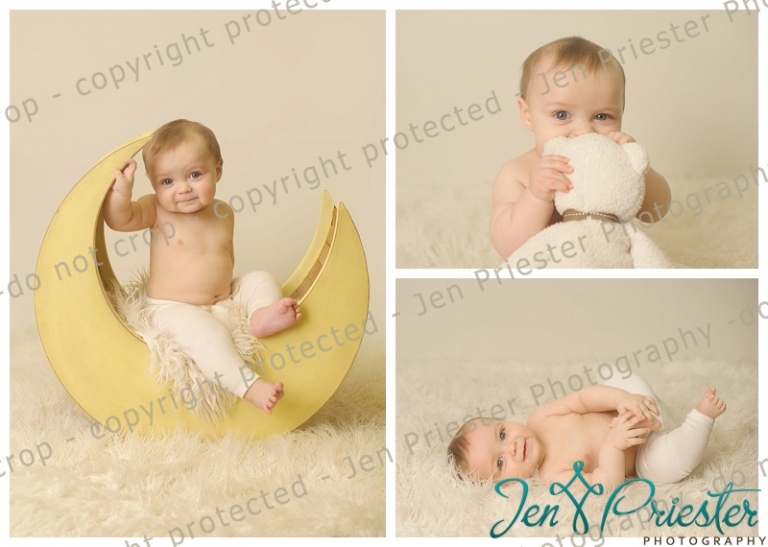 Now booking for 6 month photography sessions in Ann Arbor, Michigan. Weather permitting, clients can schedule these sessions outside. Studio sessions are also available. This age is such a fun age to photograph because babies are so smiley at this age! For clients who get the First Year Collection, we will do a comparison shot at each session on a prop a client chooses. These sessions are always so much fun to photograph!
Please contact me today to schedule your family's photography appointment!
Jen Priester Photography
www.jenPphoto.com
Ann Arbor, Canton, Rochester, West Bloomfield, Birmingham
Michigan Newborn, Family, Wedding and Baby Photographer