Michigan First Birthday Photos
I know I'm not just partial-but Ryleigh is the cutest little thing! It was so exciting when I found out they were moving to Michigan, now I can photograph her all the time! I think getting her Michigan First Birthday Photos done with Jen Priester Photography was a great idea 🙂
It's funny because Ryleigh usually don't like to eat sweet things. So, imagine our surprise when she ate her cake! We found an amazing bakery that does a good job with cake smash session cakes. Check them out, it's called Sweet and Savory Bake shop, and it's located in downtown Oxford! They did such a great job on the cake. I may or may not have had a few bites-haha. It was delicious!
Ryleigh's First Year
Speaking of cuteness, you must see Ryleigh's newborn pictures I took of her. While you're at it, check out the pictures I took of her when she was about 4 1/2 months old. She just keeps getting sweeter every time I see her!
Here I go again over posting for Ryleigh's sessions. But I seriously can't help it. She is too cute and such a joy to be around. Here are a few of my favorites, hope you enjoy as much as Ryleigh enjoyed her cake! Happy birthday, Ryleigh! I know you are going to do big things in life! You bring joy to everyone you meet and I am so excited to bet your Auntie!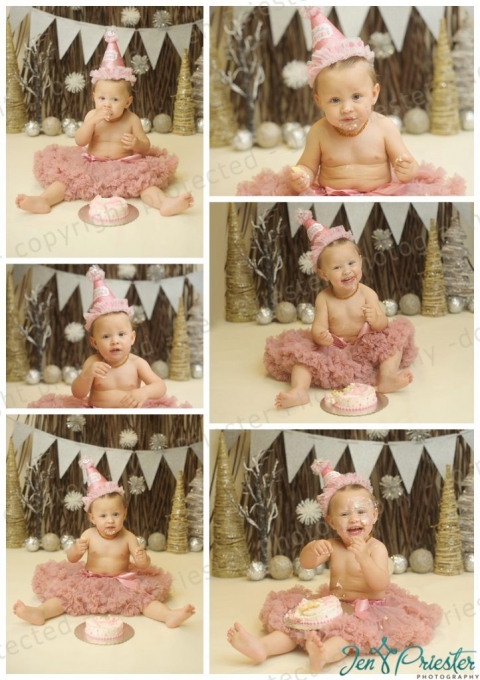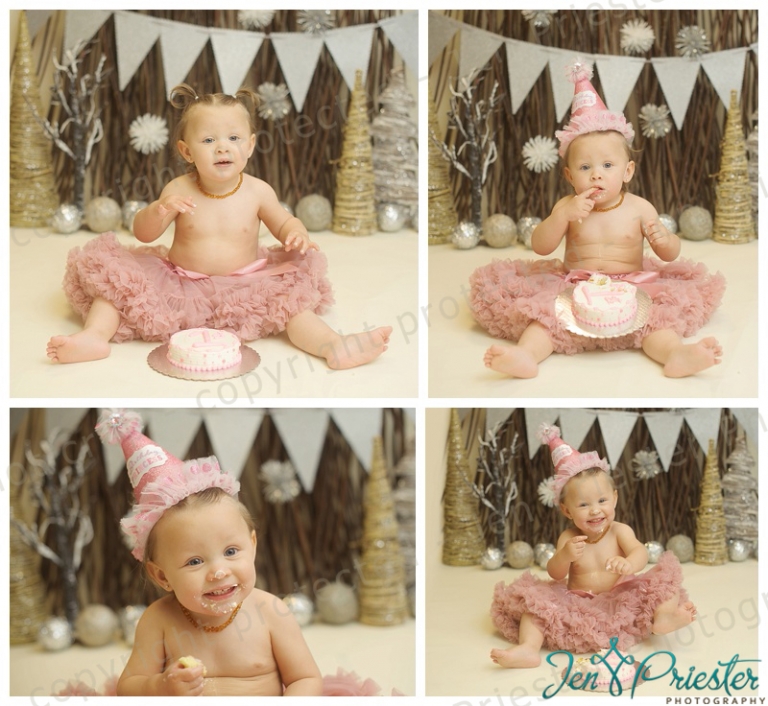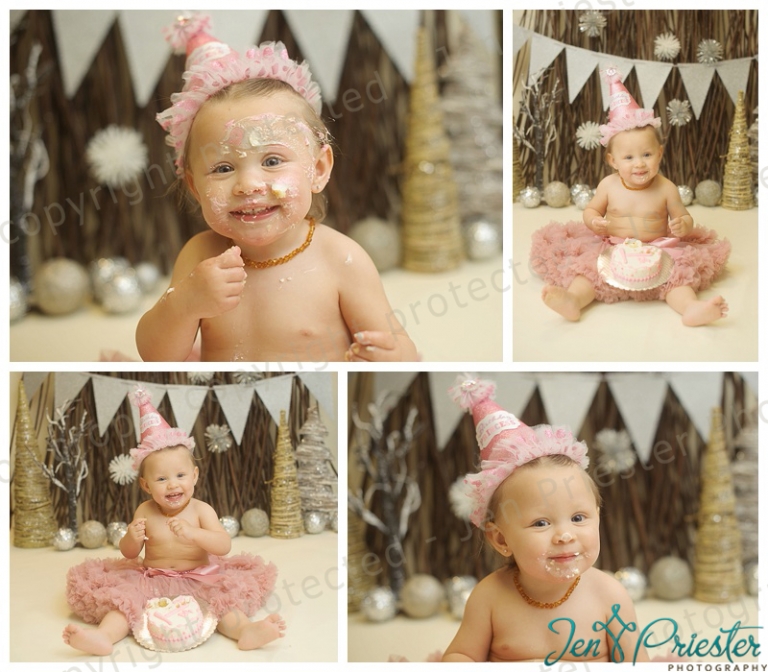 Now booking for first birthday cake smash sessions in Michigan. Weather permitting, clients can schedule these sessions outside. These sessions are typically photographed at the age of 12-14 months and each set is customized for your baby.
Please contact me today to schedule your family's photography appointment!
Jen Priester Photography
www.jenPphoto.com
Ann Arbor, Canton, Rochester, West Bloomfield, Birmingham
Michigan Newborn, Family, Wedding and Baby Photographer