I was so excited when Valerie told me they were expecting and she'd be coming back to Michigan to deliver! I photographed Lennox's big brother's birth and both of his siblings newborn sessions as well-it was so special to be apart of their family's important moments in their lives! Check out his big sister's newborn photography session by clicking here. You can see his big brother's birth photography session if you click here, and lastly, his big brother's newborn photography session by clicking
here. Lennox's birth was also a natural birth, but this time was different than the last. I don't think I heard his mom yell at all, she was completely calm! I actually almost missed his birth, I arrived 10 minutes before he was born! Valerie actually went so fast, she was still in the tub still and had to deliver there! I actually asked her to write up a little story on Lennox's birth because it was such an awesome experience with how calm she was!
Valerie-It was 7:30pm on Sunday January 8th. It was a typical Sunday night spending time with the family and eating dinner. I started to feel some contractions but I was busy with my older two kiddos so I didn't pay too much attention to them. Around 9:30pm I finally sat down on the couch to relax for the night. I was sitting with my parents talking while the kids were laying down watching a movie. I looked over at my mom and said "we may end up going in to the hospital tonight" and her response was "I'm going to go get ready just in case". As soon as she was done packing her stuff and doing her hair I went in to the bathroom to go pee. I went pee and as soon as I was finished I felt a huge pop and gush of fluid. I immediately yelled out "well, my water just broke. Definitely going in tonight". I called my husband and told him my water broke and he was so excited he decided to stay awake instead of go to sleep for work the next morning. At 10:17pm we got in the car to head up to the hospital. We arrived at 11:03pm and got to the room right away. At 11:07pm the resident came in to check my progress and said I was dilated to a 4 and 90 percent effaced with baby at -1 station. After she checked me I got into the tub filled with hot water to help my body relax through the contractions. In order to handle the pain from each contraction I talked to the baby. I told him "we can do this buddy, we are a team" and when my last contraction hit I was starting to shake from the intensity of it and then I could feel my body starting to push. I notified my birth team that I had to push and by the time the resident arrived into the room I had delivered my baby's head by myself. At this time the resident came in and was in a panic because she had never done a natural delivery before. Once she got over to the tub she moved the cord from around the baby's neck and the next contraction the rest of his body came out and I caught him. I met the newest piece of my heart at 12:08am on January 9th, 2017, my little Lennox Khan. We had the most amazing and speedy birth I could have ever imagined.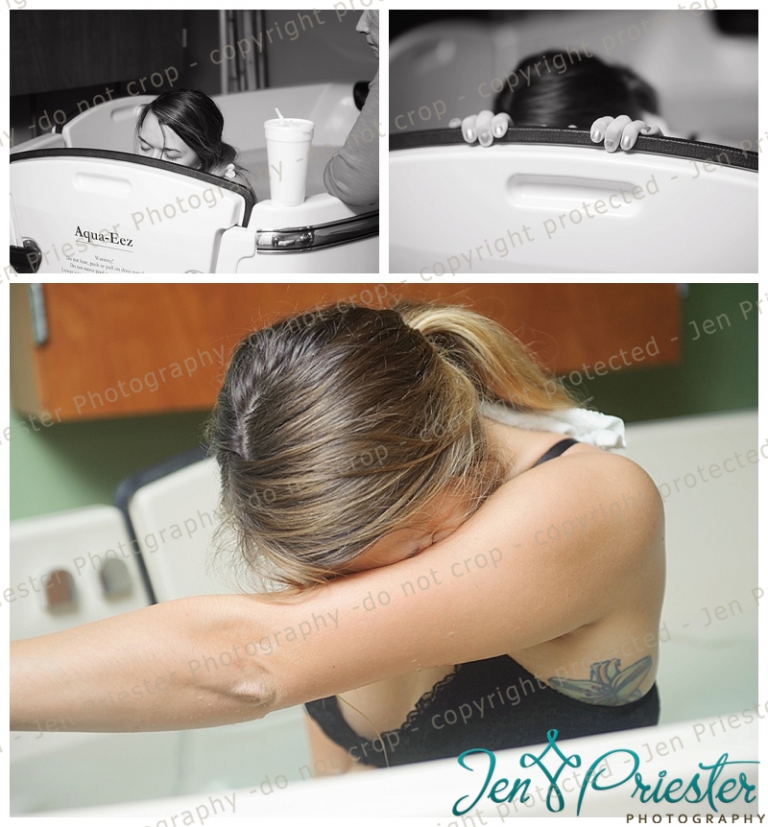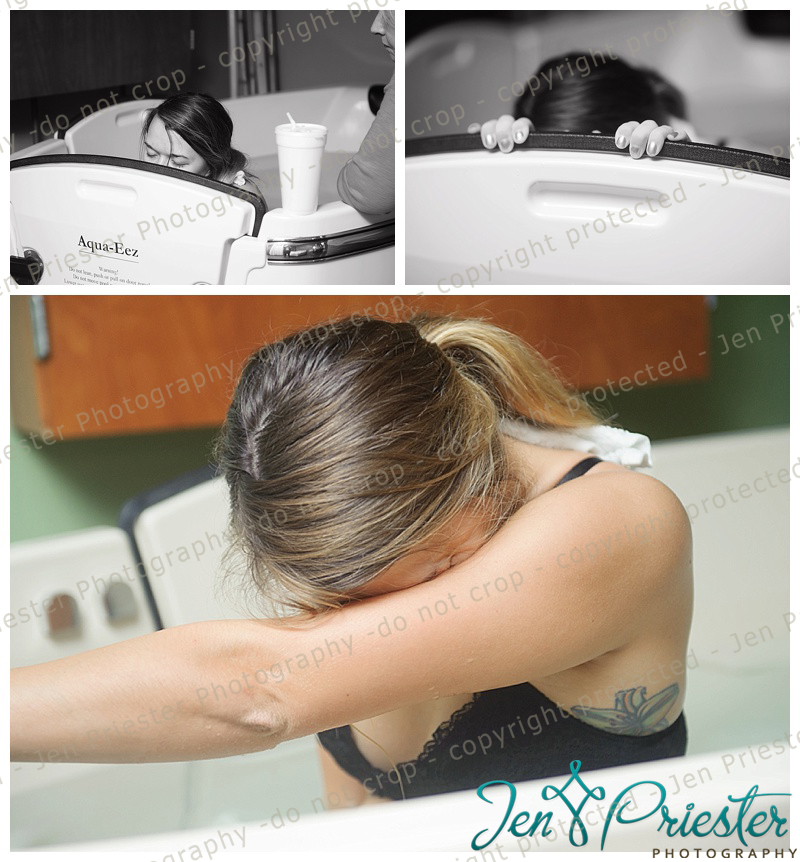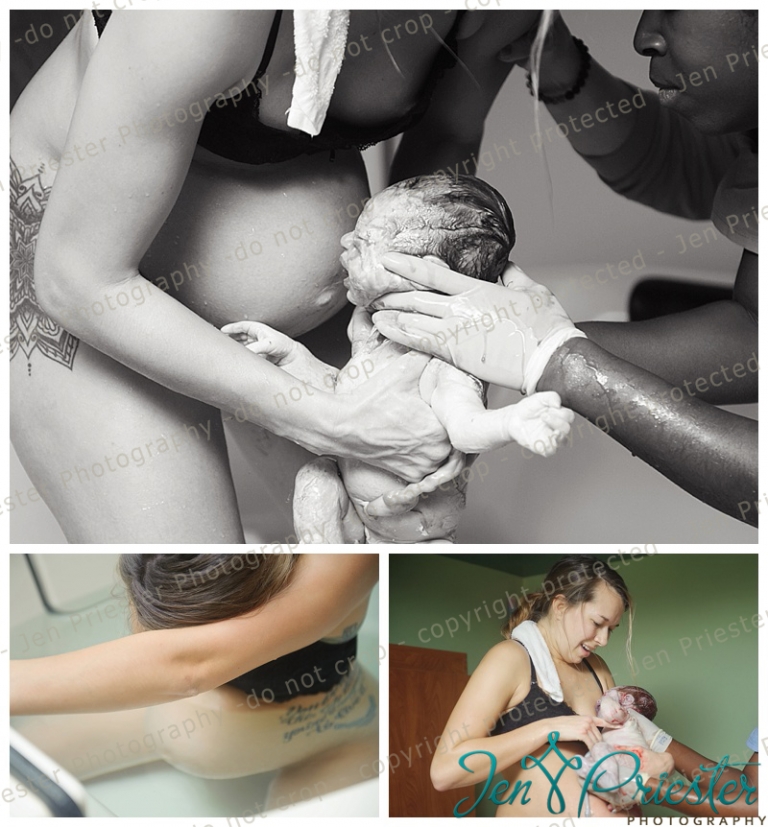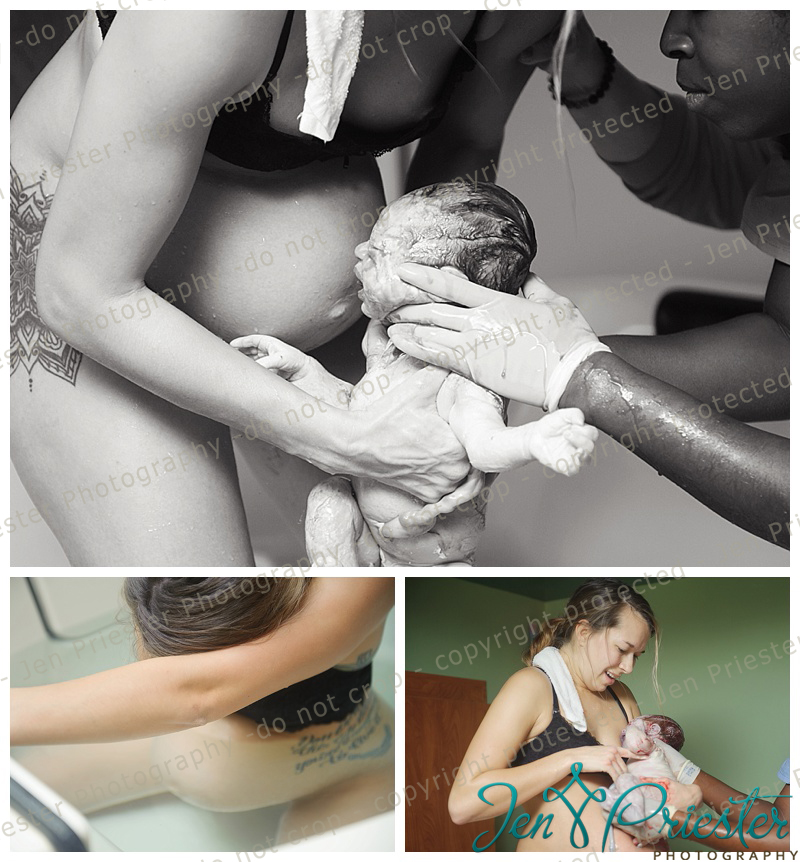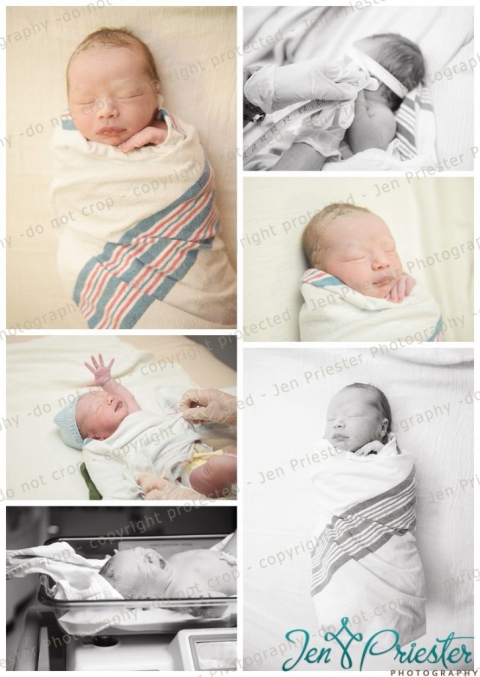 We even got to have an herbal bath session. Lennox was NOT a fan of the water at all though lol! We ended up covering him with a knitted scarf and that made him a little happier. This was my first herbal bath session and it was so fun and amazing! I loved the way the flowers looked and the connection him and his mommy had. I can't wait to photograph more! 🙂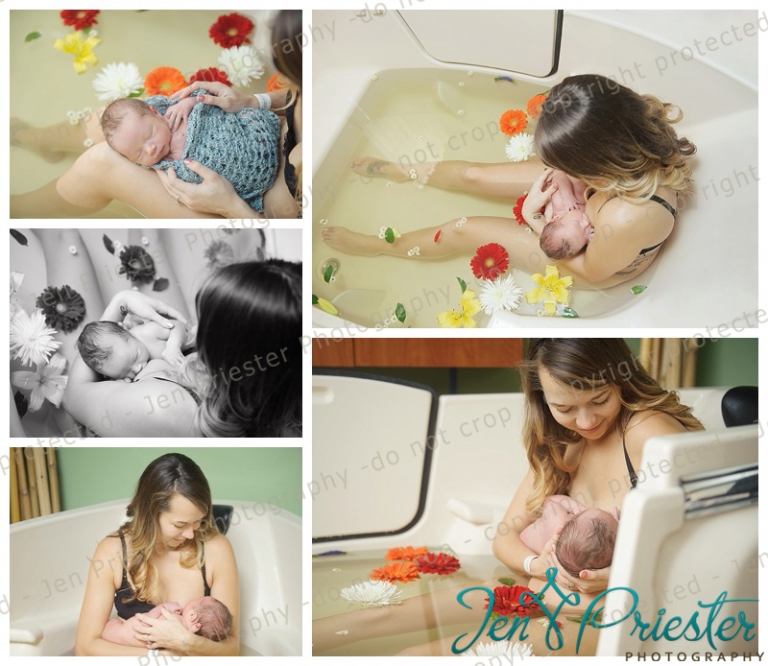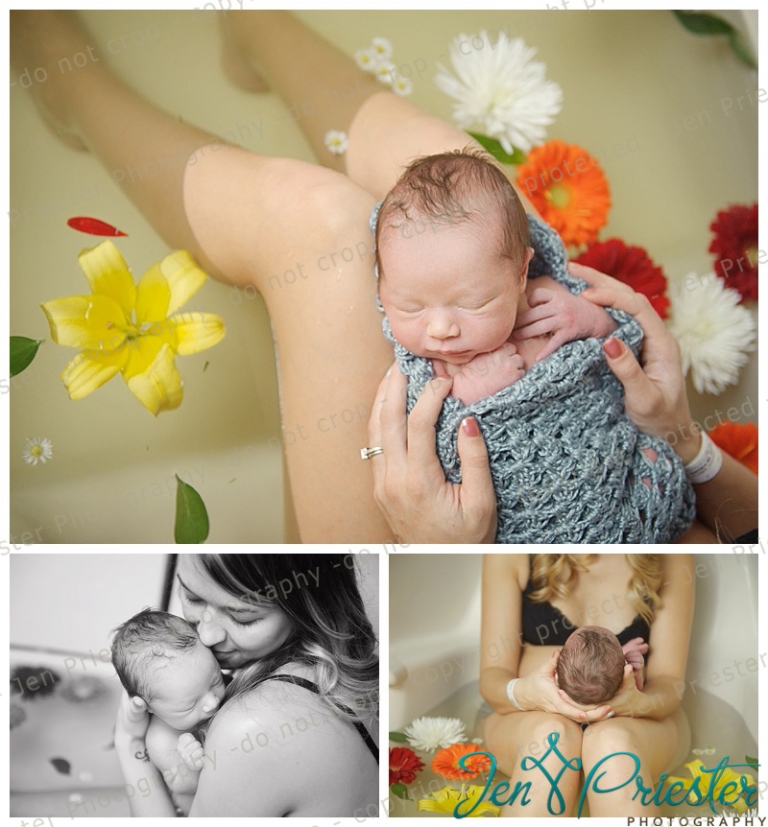 Now booking for birth photography in Royal Oak and the surrounding areas of Michigan. Birth sessions are unpredictable. But I arrive when client is in active labor and stay to take photos of important moments like getting weighed and bathed. I book for sessions while clients are in the 2nd-3rd trimester of pregnancy. Because of the time demand, I do not do more than 1 birth session a month. Please contact me today to schedule your birth photography appointment!
Jen Priester Photography
www.jenPphoto.com
Ann Arbor, Canton, Rochester, West Bloomfield, Birmingham
Michigan Newborn, Family, Wedding and Baby Photographer