Mi Newborn Photographer in Ann Arbor
It was so fun to see this family again! Caleb was the sweetest little guy with the best little cheeks! I really love the variety we got of him at his newborn session. A lot of clients tell me when they are searching for a Mi Newborn Photographer in Ann Arbor there are so many options. But one thing that sets Jen Priester Photography apart from the rest is the vast assortment of props that I have!
He reminds me so much of his big sister as a newborn, I always love how much siblings can look alike! It was also so amazing to see how much his big sister has grown since I saw her last! She has such a cute little personality and really loved holding her brother! You can see his sister's newborn photography session by clicking here. I also photographed his sister outside in the beautiful Michigan Fall weather-it was so fun!
I had so many favorites from our session (as always!) and this was especially hard to narrow down. It was amazing that we even got some fun awake shots with Caleb-I just loved his eyes! I'd have to say my definite favorite was Caleb in the cute little high chair. His wearing the teddy bear knitted outfit was so cute! I love that outfit!! Gary's Angel knitted it, she does great work. Be sure to check her page out! I can't wait to finish his gallery!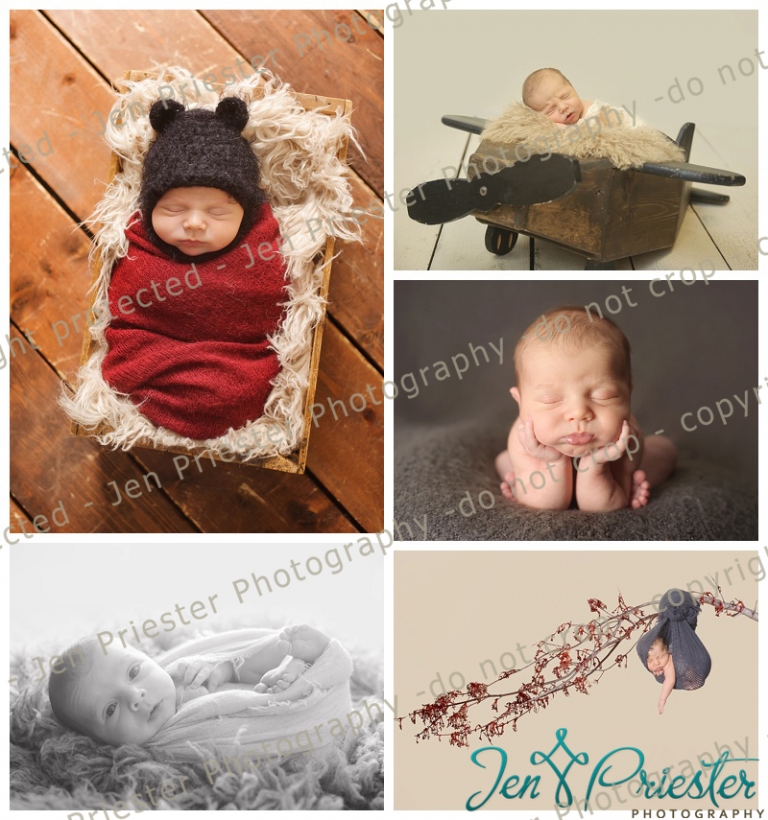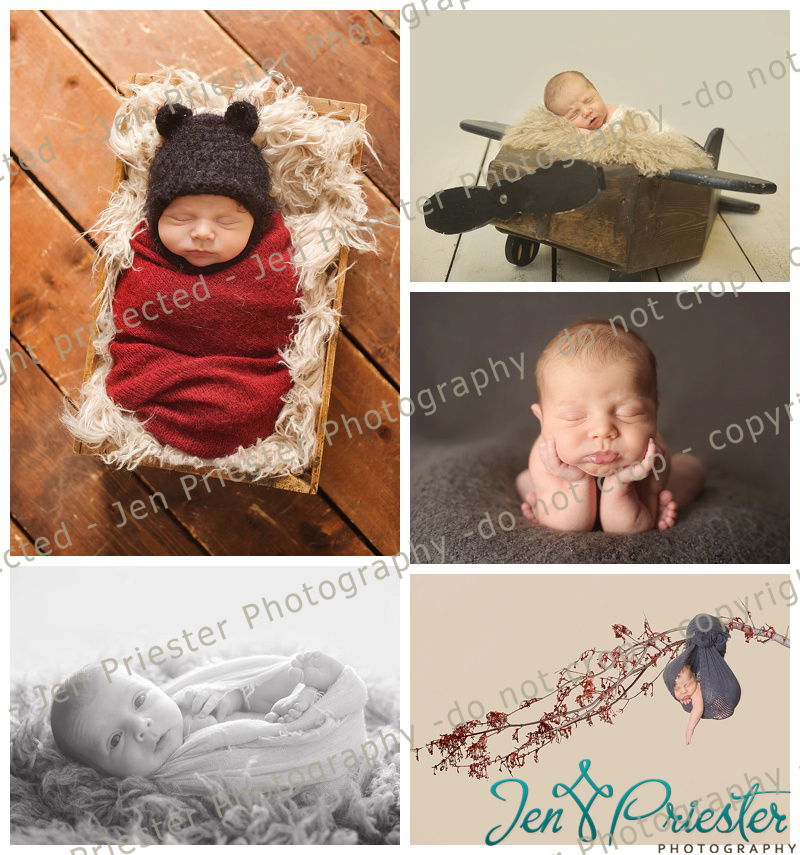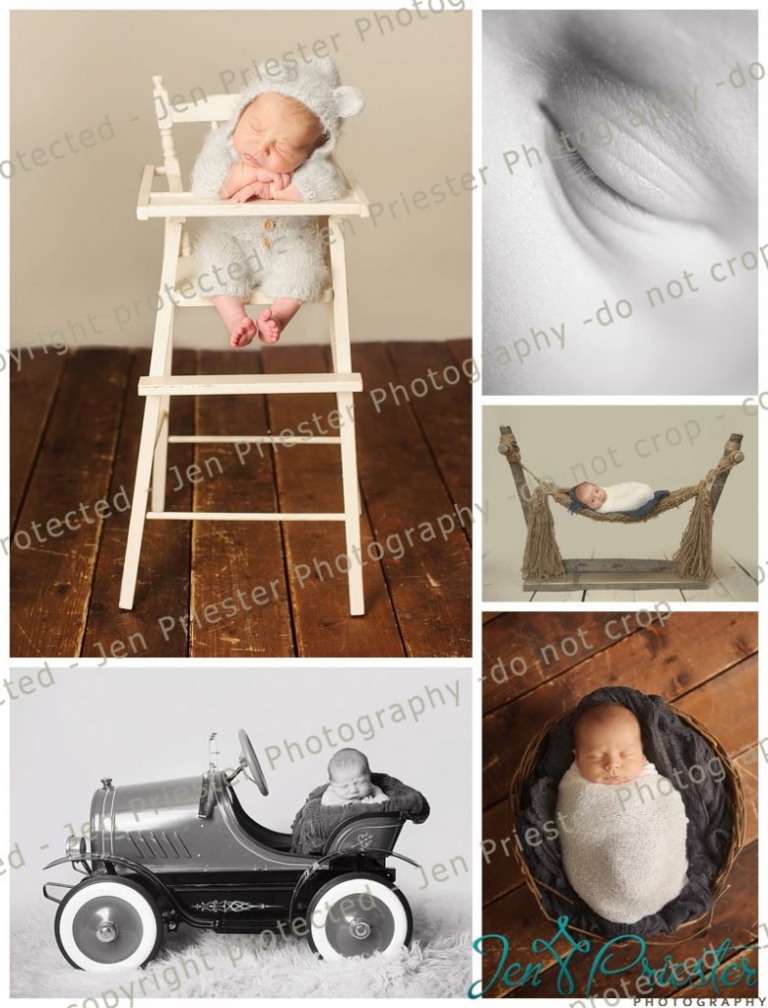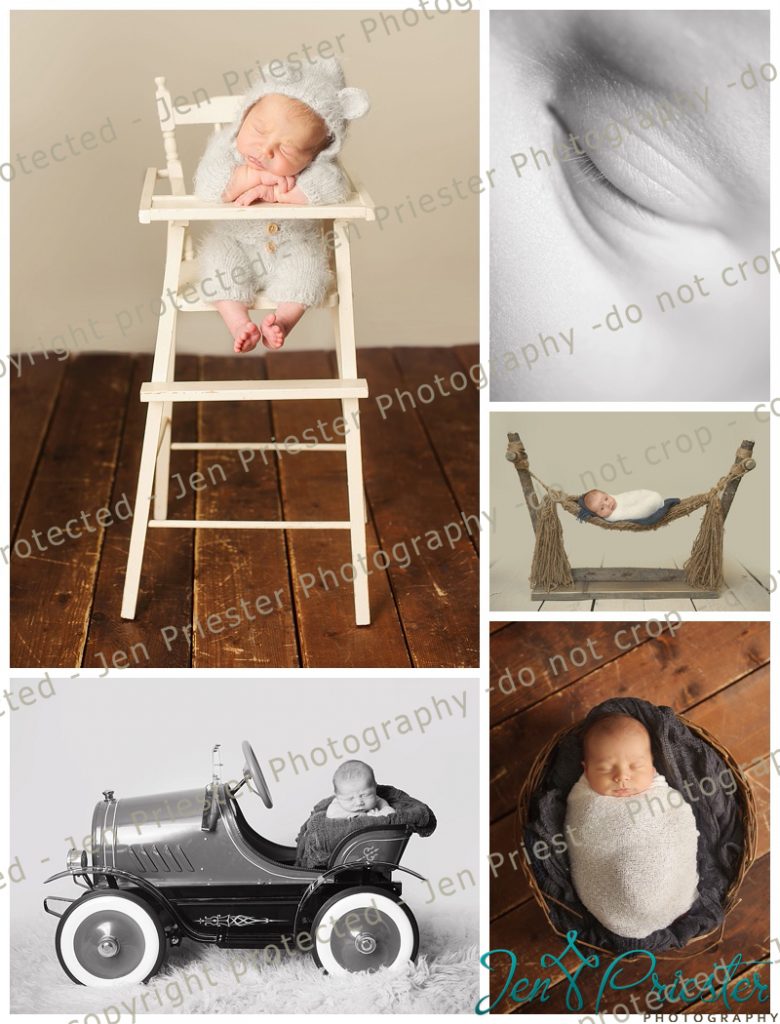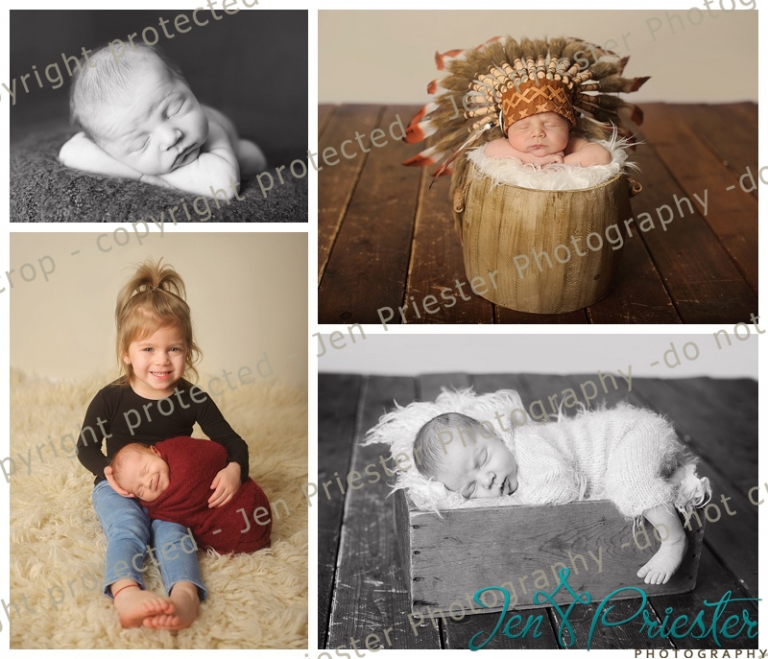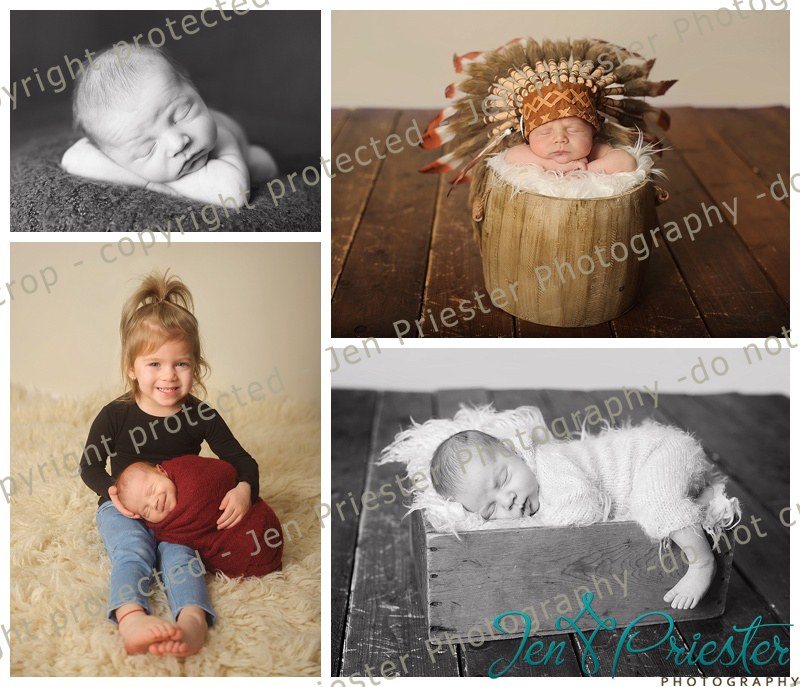 Now booking for newborn sessions in Ann Arbor, Michigan. I typically photograph newborns in the first 10 days of life. I book for sessions while clients are in the 2nd-3rd trimester of pregnancy. Please contact me today to schedule your newborn photography appointment!
Jen Priester Photography
www.jenPphoto.com
Ann Arbor, Canton, Rochester, West Bloomfield, Birmingham
Michigan Newborn, Family, Wedding and Baby Photographer