Ann Arbor Mi Newborn Photographer
This was my sweet little nephew, Leo. He was the cutest little guy and I loved his sweet little face! I don't get newborns with blonde hair very often, so it's always fun when I get to photograph them-and even more fun when it's my nephew! As an Ann Arbor Mi Newborn Photographer, I always make it my goal to capture newborns in the first 10-12 days of life. I fell in love with his perfect little lips and couldn't get enough of Leo! It has been so fun to watch my brother dating, then get married, and now have his own little guy and become a father! You can even check out some of the pictures I took on their wedding day back in 2012 by clicking here. It's so crazy how time really does fly!
Tips for On-Location Newborn Photography Sessions
Since I photographed Leo on location, I wanted to share some tips on making the best of an on location newborn photography session. First, be sure to ask your clients what their favorite props are. I will usually bring 3, sometimes 4, if I can fit them in my car. Second, have your clients prepare by heating up the room you will be photographing in. A warm room means a happy baby! Another great thing is to have your client prepare by feeding the baby right before your arrival. That way, when you are done setting up, the baby will be ready to start his or her newborn photography session! Finally, remain calm and peaceful. Newborns can always sense stress. Remaining relaxed will ensure baby is as well. Most of all, remember to have fun. Being a newborn photographer is the best job ever!
Lifestyle and Posed
Here are just a few of my favorites from our session. I did a mix of a regular posed newborn session, with some fun lifestyle shots from around the house. I love their style and I had so many fun places to choose from! Finally, the moment you have been waiting for-I hope you enjoy his photos!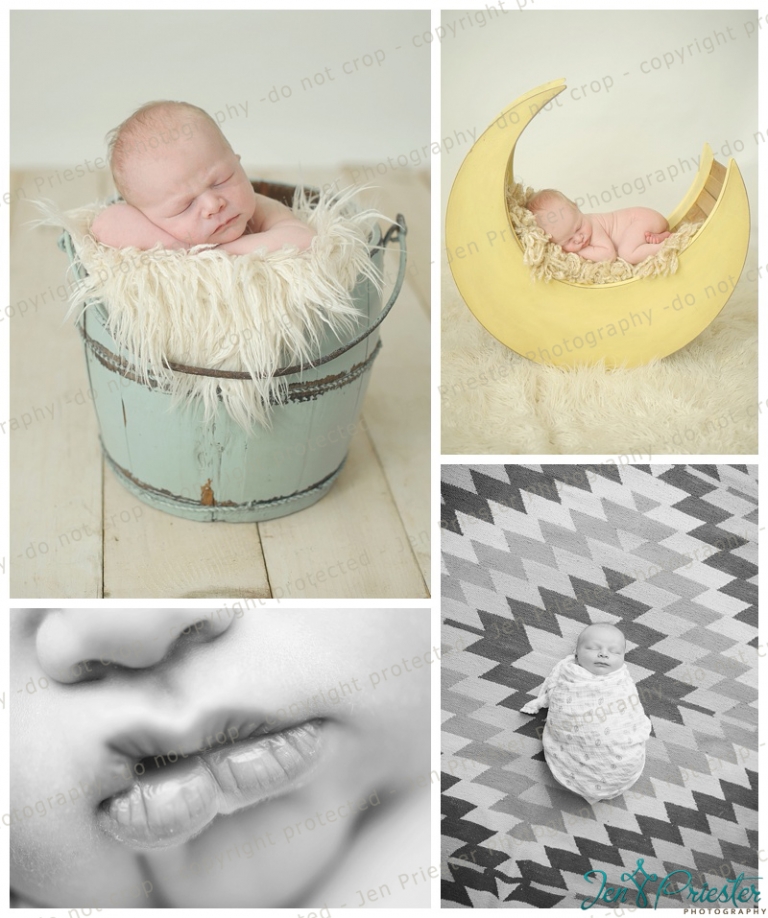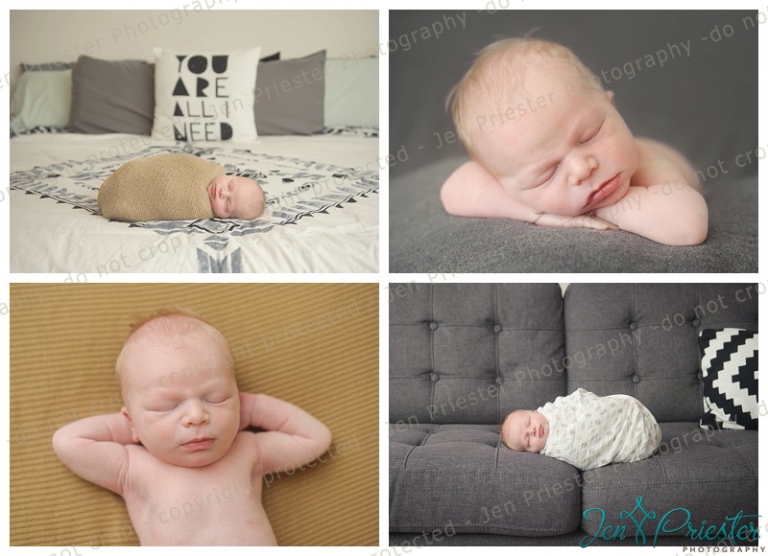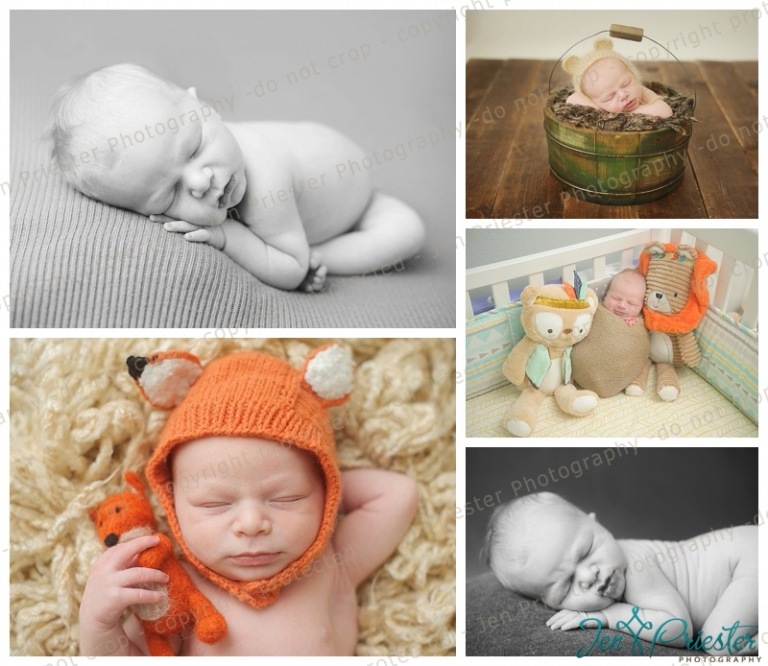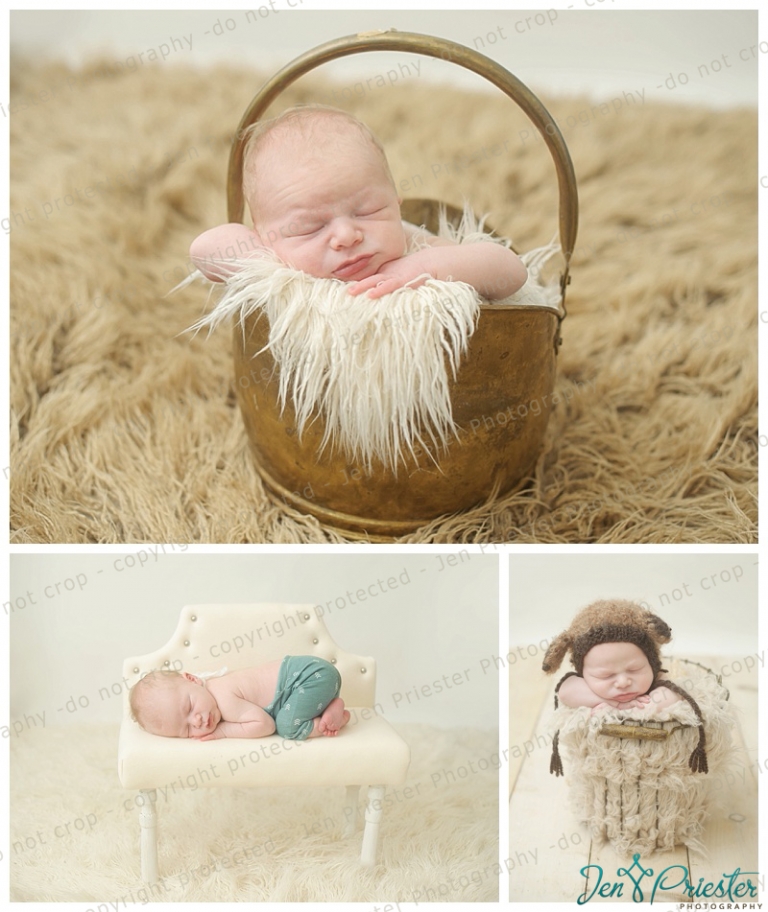 Now booking for newborn sessions in Ann Arbor, Michigan. I typically photograph newborns in the first 10 days of life. I book for sessions while clients are in the 2nd-3rd trimester of pregnancy. Please contact me today to schedule your newborn photography appointment!
Jen Priester Photography
www.jenPphoto.com
Ann Arbor, Canton, Rochester, West Bloomfield, Birmingham
Michigan Newborn, Family, Wedding and Baby Photographer