Grosse Pointe Michigan Newborn Photography
I just loved working with sweet little Mila! She had the cutest face and the BEST lips ever! She was a perfect little diva for us and made us work to get her sleeping. It was certainly worth the wait, too. She was the perfect little model! Grosse Pointe Michigan Newborn Photography is my specialty and I love meeting all these adorable little babies! I really do have the best job ever!
I loved chatting with Mila's mom and dad during her session. Photographing moms and dads with their new bundle is always so much fun for me. I personally treasure all the photos I have with my parents as a kid. Because of this I know they will be treasured for many years to come!  Mila is so very loved and has such a wonderful family!
I had so many favorites from our session together. She rocked the cute pose with her hands under her chin, and was wearing an adorable flower wreath crown! I got it from the amazing Heart Made Photography Props, they have the cutest hats and headbands! She also looked adorable laying in the wooden bed prop holding her cute teddy bear, which is from Garys Angel, be sure to check them out too! She even was awake and gave us some eye open shots-I love those so much! As always, it was certainly hard to narrow down for Mila's sneak peak, I am so excited to edit the rest!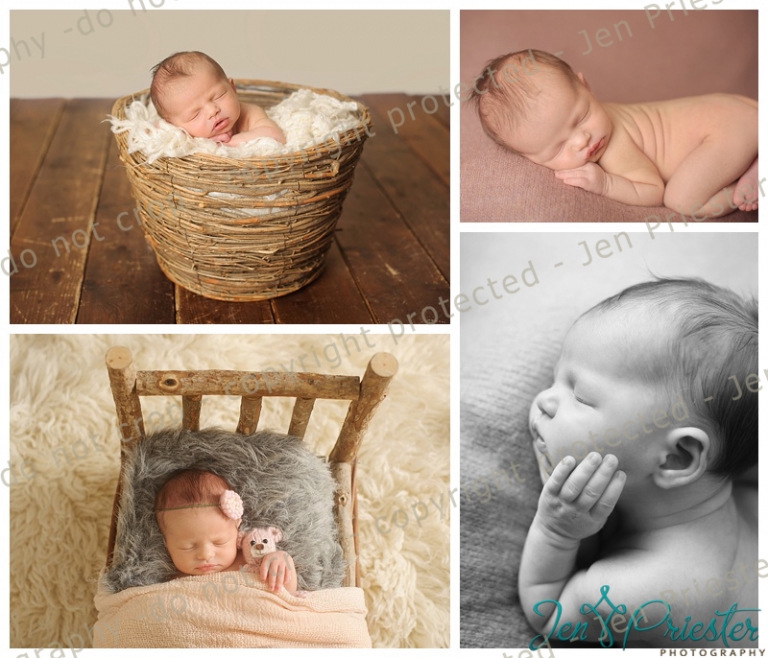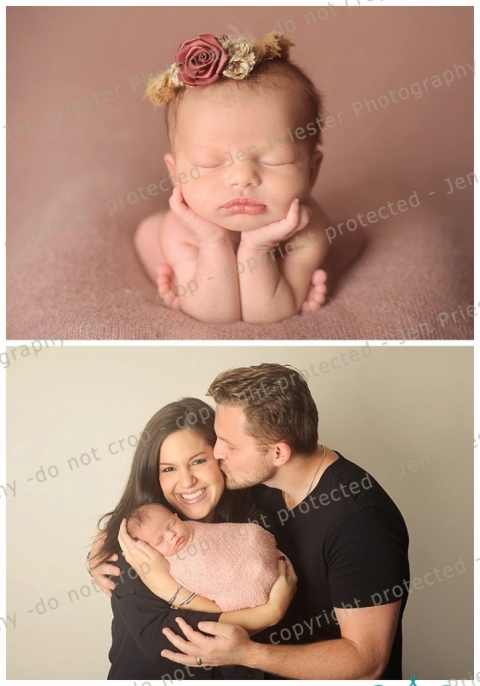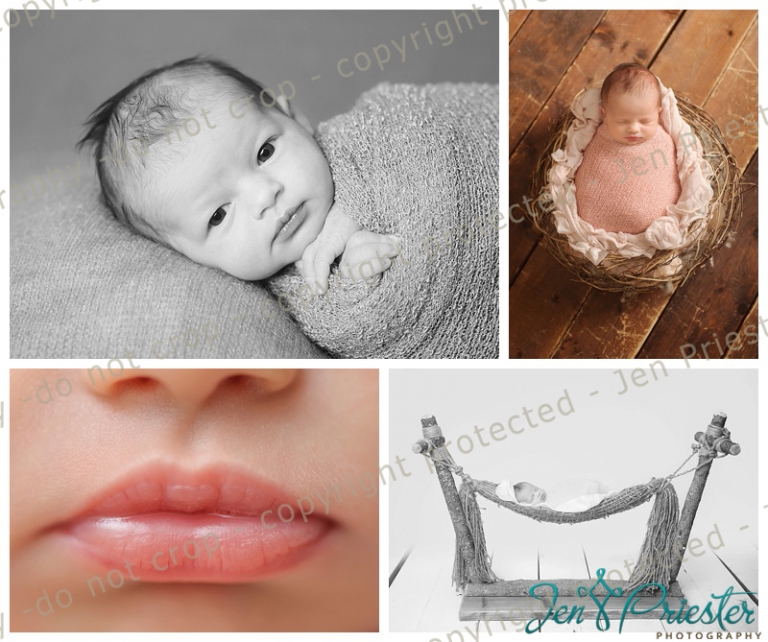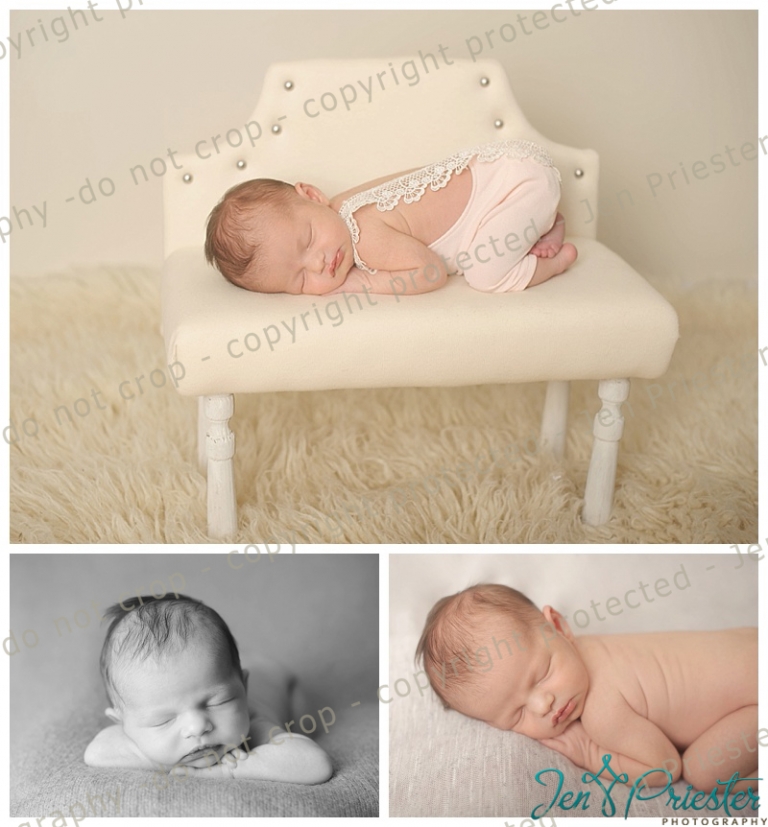 Now booking for newborn sessions in Grosse Pointe, Michigan and the surrounding areas. I typically photograph newborns in the first 10 days of life. I book for sessions while clients are in the 2nd-3rd trimester of pregnancy. Please contact me today to schedule your newborn photography appointment!
Jen Priester Photography
www.jenPphoto.com
Ann Arbor, Canton, Rochester, West Bloomfield, Birmingham
Michigan Newborn, Family, Wedding and Baby Photographer