West Bloomfield Mi Family Photographer
I had so much fun with this beautiful family! I've had the privilege of working with them for years. It's been so great watching their adorable kids grow up and sprout their little personalities. Being a West Bloomfield Mi Family Photographer there are so many scenic views in Michigan to shoot at! Michigan certainly has a beautiful Fall season!
Dressing for Success for Your Family Session
This family always dresses so well for their sessions with me! One great tip on dressing your family for a photography session, is to use layers. They are your best friend! Usually, clients will pick 2-3 colors, and coordinate outfits. It always makes sessions look so great and stylish.
Check out how much they have grown! You can see their oldest girl's newborn pictures by clicking here. Their next daughter's newborn pictures can be seen by clicking on this link. And finally, check out Kayden's newborn photography session by clicking here. They have grown so much and were so much fun!
I had so many favorites from our session together. It's always a good amount of work to get 3 kids to cooperate for family photo sessions. Thankfully these guys were such hams and gave me the best smiles! I definitely loved the one of these three on the wagon together-so cute!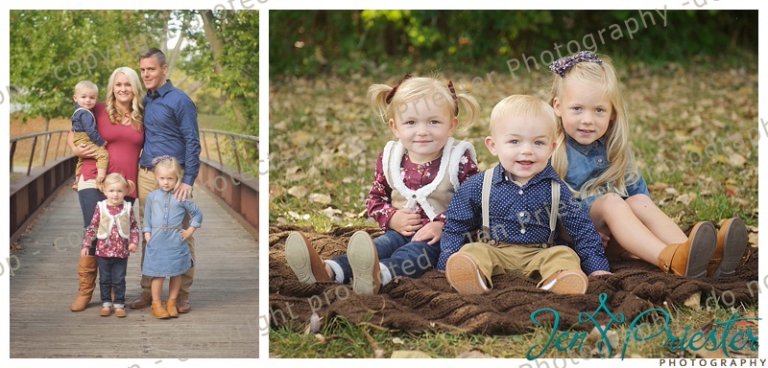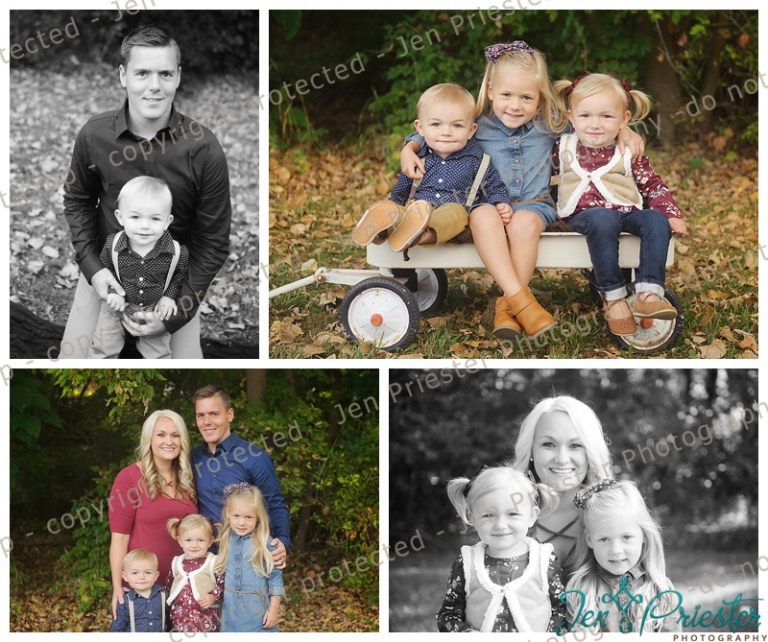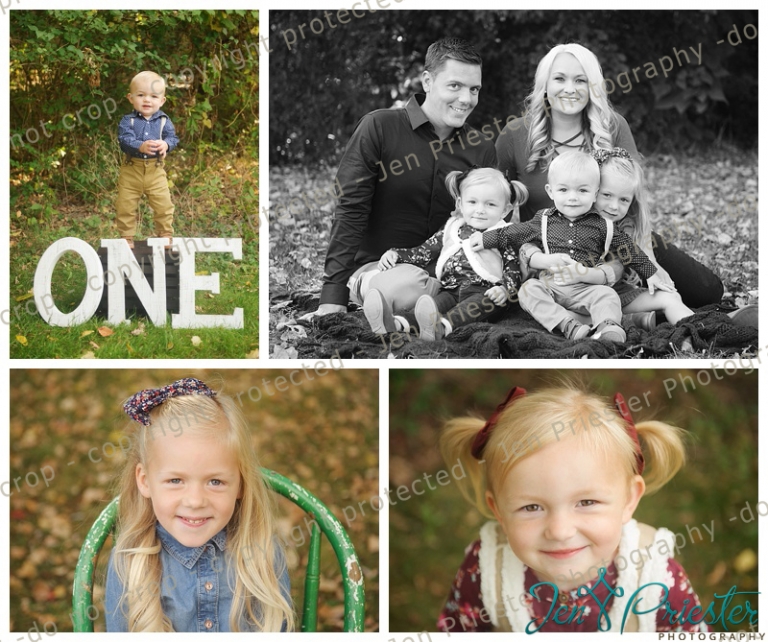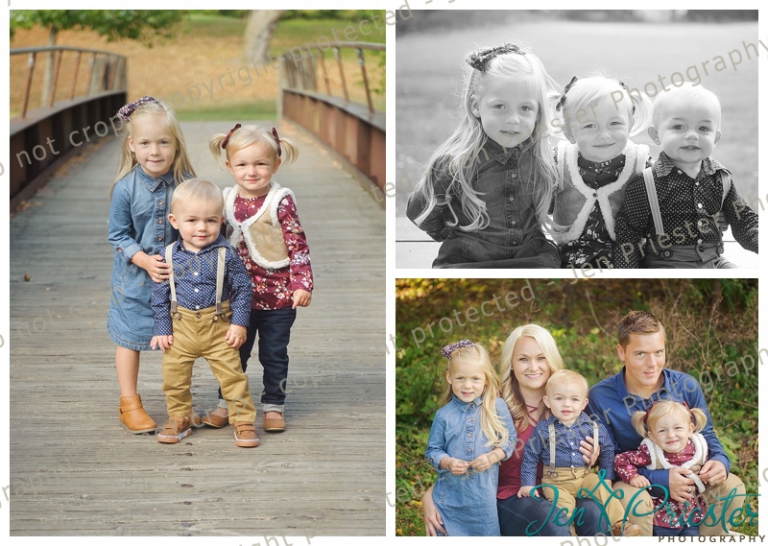 Now booking for family portraits in West Bloomfield, Michigan. Weather permitting, clients can schedule these sessions outside. There is so much variety and breathtaking scenery, they are some of Jen's favorite sessions to photograph! With Fall having arrived, there are many beautiful colors that makes Michigan a beautiful place to live this time of year!
Please contact me today to schedule your family's photography appointment!
Jen Priester Photography
www.jenPphoto.com
Rochester Family Photographer
Ann Arbor, Canton, West Bloomfield, Birmingham
Michigan Newborn, Family, Wedding and Baby Photographer