Michigan Newborn Photography
I was so excited when I met little Catherine. She was born 6 weeks early and is such a brave little fighter! I especially loved her adorable little cheeks. Michigan Newborn Photography is my specialty and I love all the babies I get to meet! Catherine was a sweet little preemie and I loved all the rolls and chub she had.
The Cutest Hair Ever!
I'm always excited when I get to photograph little redhead newborn babies! I don't get them very often-so it's always a treat! Catherine has what I call "bird hair"-which is when a newborn has super soft and fuzzy hair. It usually sticks up-and it's the cutest! She had some of the softest hair I ever felt-so sweet!
Newborn Photography Props
Photo Prop Shop made the adorable knitted cow outfit. You can check out their shop by clicking here! Catherine looked SO cute in it! I also got the cute knitted cat outfit from Photo Prop Shop as well. She really rocked her newborn session. Although Catherine was definitely a feisty little girl, it made for a fun day!
I had so many favorite photos from our session together. I am also super excited to edit the rest of her session! The one of Catherine on the miniature flowered couch was definitely adorable! I love how you can see her rolls and yet how tiny she is. For now, here are just a few favorites from Catherine's Michigan Newborn Photography session!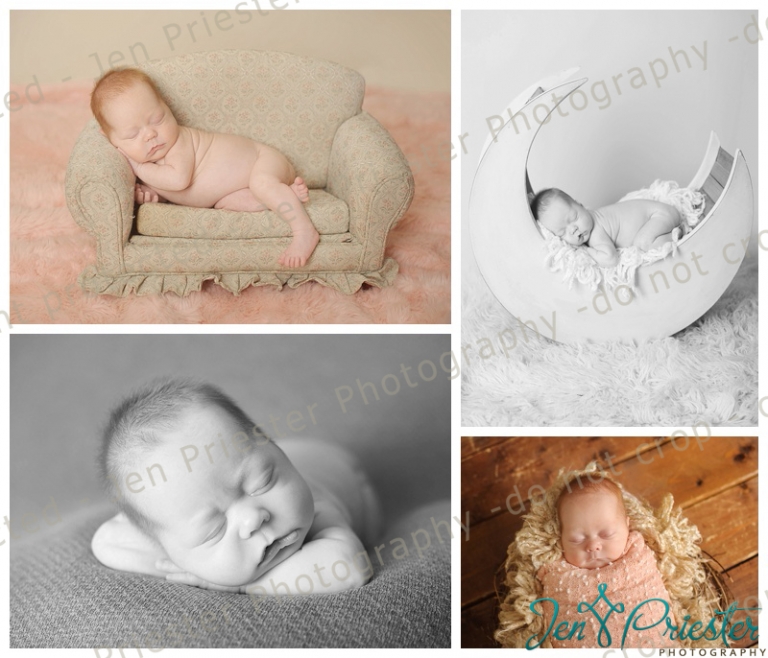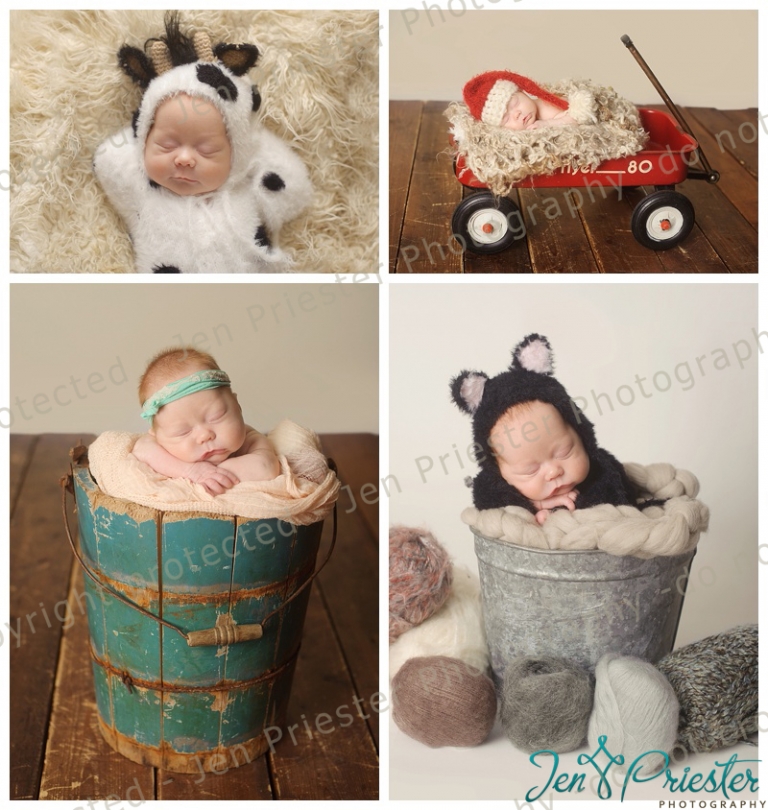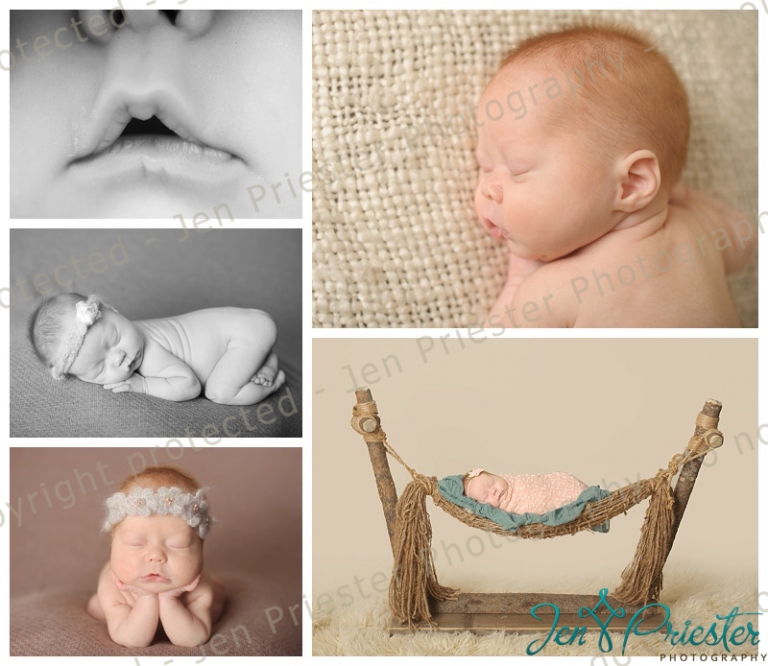 Now booking for newborn sessions in Southeast Michigan and the surrounding areas. I typically photograph newborns in the first 10 days of life. I book for sessions while clients are in the 2nd-3rd trimester of pregnancy. Please contact me today to schedule your newborn photography appointment!
Jen Priester Photography
www.jenPphoto.com
Ann Arbor, Canton, Rochester, West Bloomfield, Birmingham
Michigan Newborn, Family, Wedding and Baby Photographer