Royal Oak Newborn Photography
One of my favorite parts about being a newborn photographer is being able to watch families grow. I photographed Hudson and Hunter's older brother as a newborn back in 2010. Time sure has flown by! Now this beautiful family is complete with 4 sweet little boys! Royal Oak Newborn Photography is my specialty and I love being able to meet all my wonderful clients! You can see a picture of their older brother on my old blog, check it out! He's the baby on the bottom right-they look just like him!
These two little guys were preemies-and born 6 weeks early. They definitely were excited for their session with me! Hudson and Hunter definitely made us work to get them into poses because they loved to be curled up! It was so much fun seeing the bond that they had, and how they loved to be next to each other. Twins always amaze me with their ability to calm their sibling down when I photograph them!
Sibling Photos are my Favorite!
Their mommy and daddy definitely have their hearts full with 4 little boys. I can't imagine how much fun that would be! One of my favorite parts of our session were definitely the sibling shots! The older boys were so nice and gentle with the younger ones-I loved it! You can tell they are all going to be the best of friends!
I had so many favorites from our session together! Here are just a few. I really loved the shot of Hudson and Hunter wrapped up in the "potato sack pose". You can really tell they are identical twins in that shot-they look exactly the same! I am looking forward to editing the rest of their gallery-I hope you enjoy these as much as I did!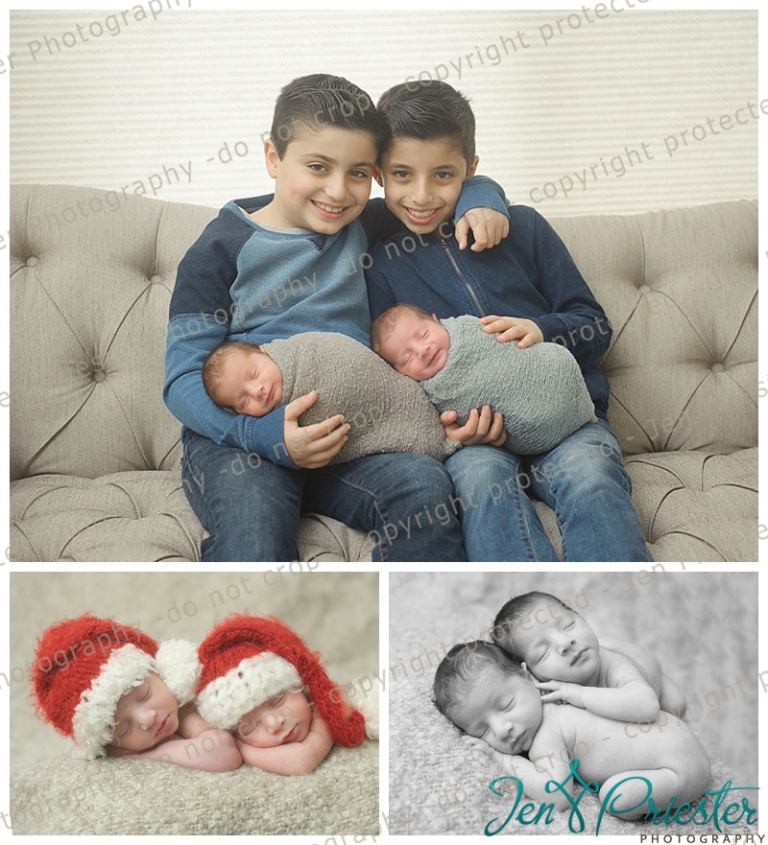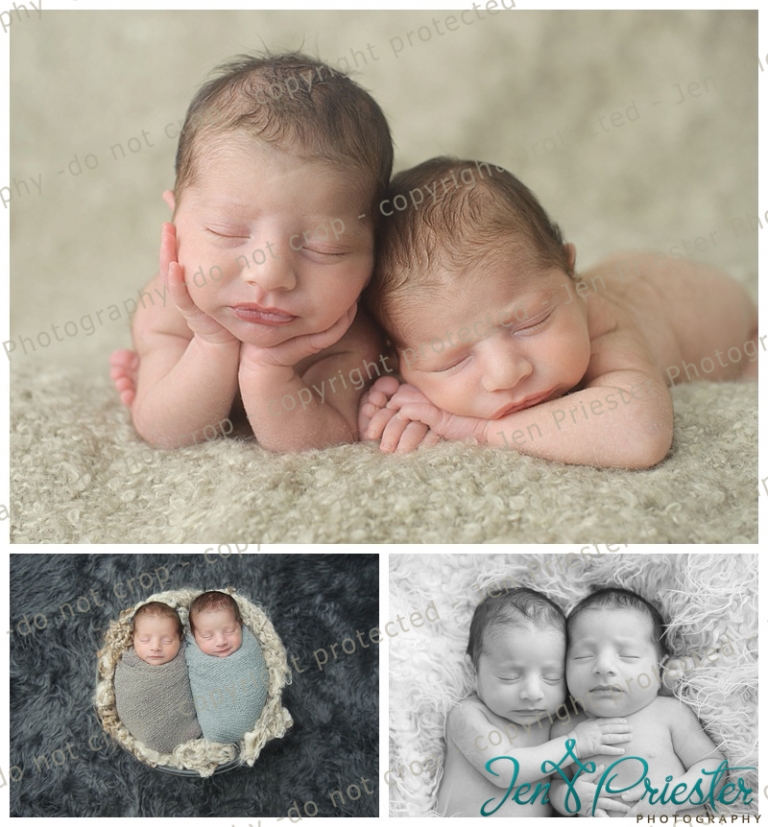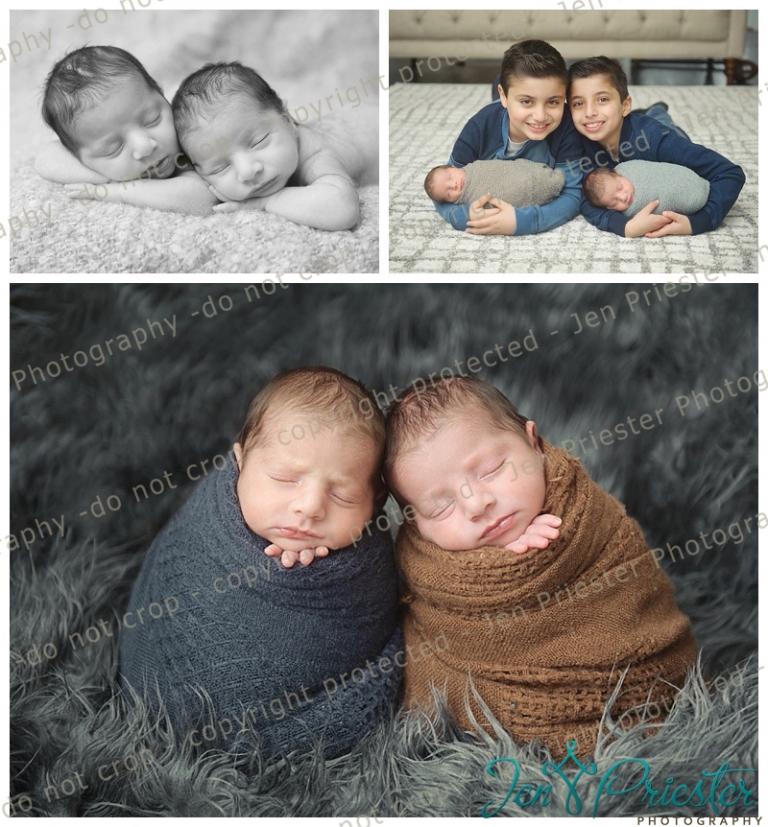 Now booking for newborn sessions in Ann Arbor, Michigan and the surrounding areas. I typically photograph newborns in the first 10 days of life. I book for sessions while clients are in the 2nd-3rd trimester of pregnancy. Please contact me today to schedule your newborn photography appointment as space is limited! If you'd like to see more work, you can on Sterling Heights newborn photography work by clicking here.
Jen Priester Photography
www.jenPphoto.com
Ann Arbor, Canton, Rochester, West Bloomfield, Birmingham, Sterling Heights
Michigan Newborn, Family, Wedding and Baby Photographer