Ann Arbor Lifestyle Newborn Photographer
I was so excited to do a Ann Arbor Lifestyle Newborn Photographer session with this cute little guy! Lifestyle newborn sessions are some of my favorites to do! I get to be creative and incorporate the baby's nursery-which is so fun! Mr. J had such a cool and modern nursery-definitely one of the coolest ones I've ever seen! Another reason why I like doing these kinds of sessions is that the baby will usually be a bit more awake, and I love getting shots with their beautiful eyes!
Lifestyle Sessions
Although I like to use the baby's surroundings in lifestyle sessions, I also like to bring a few things as well. I will usually bring a prop and some swaddle blankets. I loved how Mr. J fell asleep at the end, and we did a couple cute newborn type poses! I also brought a knit bear outfit-and I got it from Gary's Angel. It is one of my favorite prop vendors! Check out her Facebook page here!
I always seem to overshare with lifestyle sessions because I have so many favorites! My definite favorite was with him wearing the cutest little bear outfit! I also really loved the one of him sleeping in the bucket, with his book shelf behind him. He had such great eye contact with me and had the most beautiful eyes! Here are a few of my favorites from our session together-I hope you enjoy!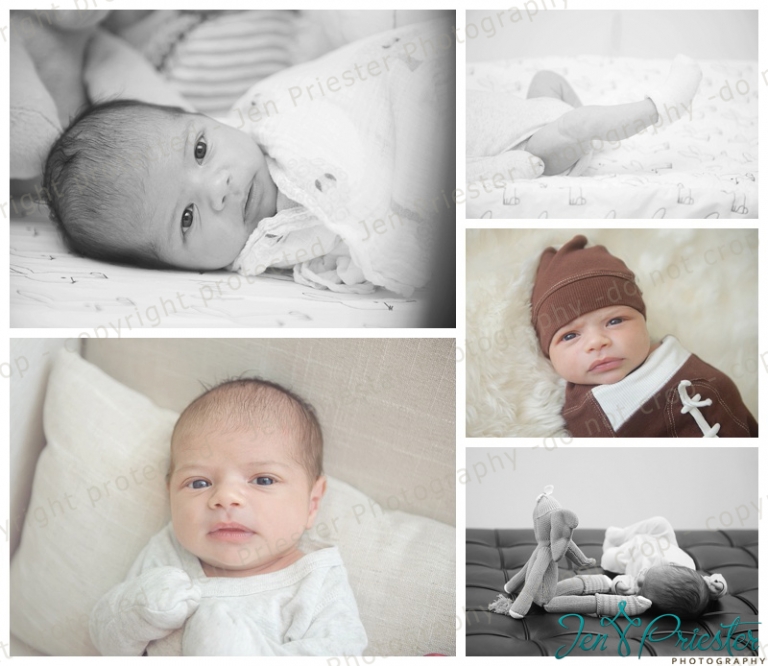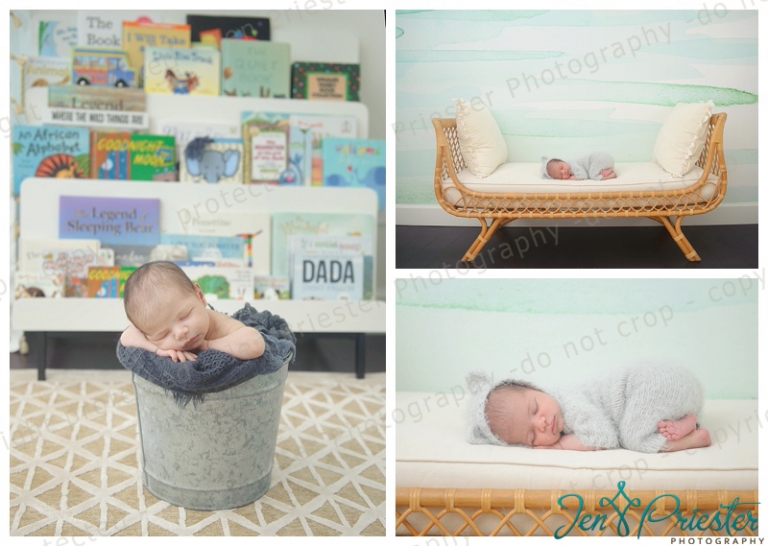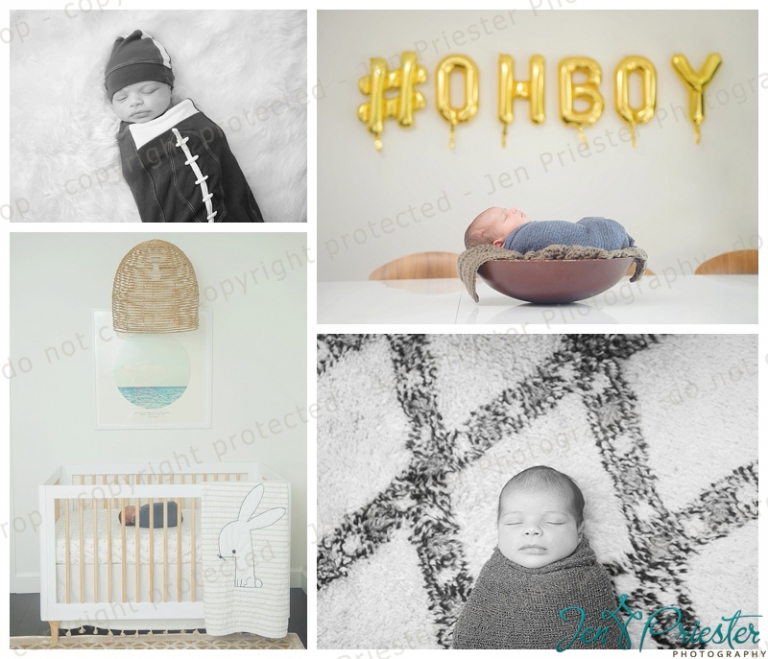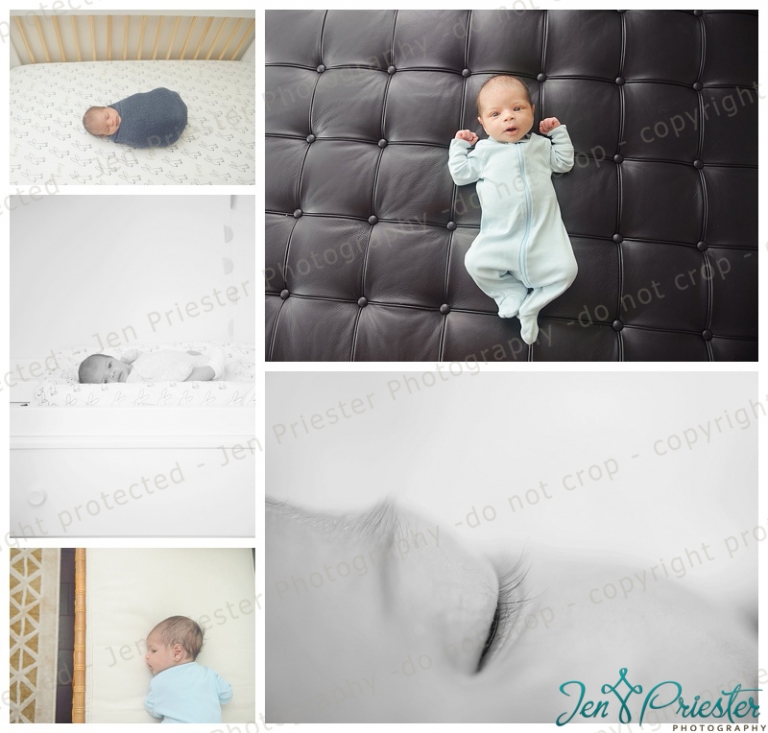 Now booking for lifestyle newborn sessions in Ann Arbor, Michigan. I typically photograph these sessions in the first 3 weeks of life. I book for sessions while clients are in the 2nd-3rd trimester of pregnancy. Please contact me today to schedule your newborn photography appointment!
Jen Priester Photography
www.jenPphoto.com
Ann Arbor, Canton, Rochester, West Bloomfield, Birmingham
Michigan Newborn, Family, Wedding and Baby Photographer